Construction Team support HART
By Hafsa Meho
3 years ago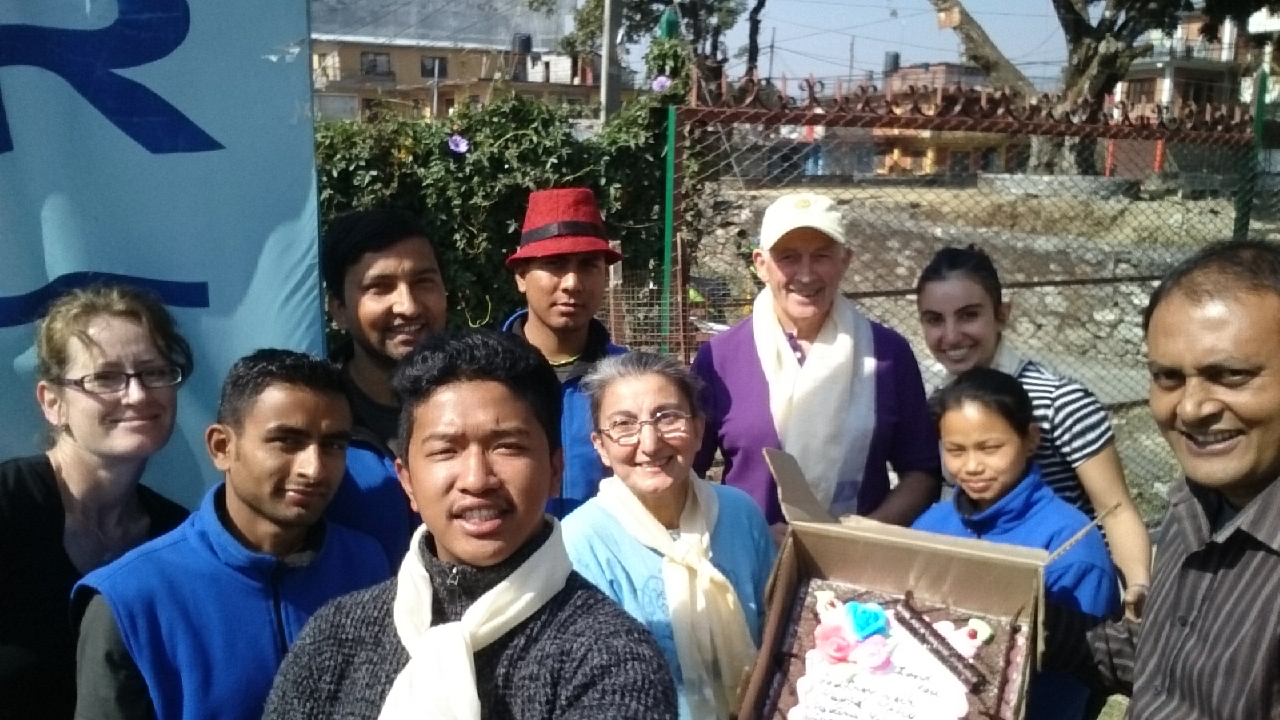 Working at HART (Himalayan Animal Rescue Trust) has shown how the smallest things can make a big difference. The veterinary centre dedicate their time to finding dogs on the streets of Pokhara and take them to be treated, vaccinated and chipped before releasing them again. Likewise they serve a number of walk-in patients, flowing the motto of:
'No Rabies, No Babies'.
Being part of the GVI construction team at HART we decided to generate some storage space by knocking through two kennels and building a wall to create a room with shelving inside, providing organization for their storage. To improve the cleaning facilities, a concrete platform has been built at the entrance to wash the animals and vehicle before entering the garden, where a new border and plants in painted pots have been added to give the space some focus and interest. In the pre-operation area of the clinic a new counter has been created to replace the current one which was lacking structural support and unfit for purpose.
Our project at HART has been an incredible introduction to construction with GVI, where I have learnt more than I could have imagined, from bricklaying to seeing the health of the stray dog Kangi improve rapidly, being some of the many highlights. It has been so fulfilling to see the project come to life in such a short space of time and working alongside the kindest and welcoming team at HART who were very appreciative of our work. I am so glad I decided to be part of this experience.