Confidence goes a long way
By Cheryl Martin
3 years ago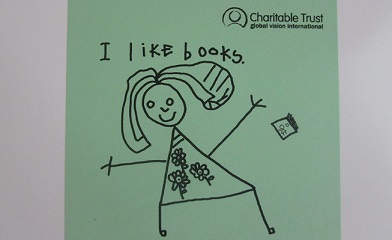 It's certainly a privilege to work with the children at the Ikhayalethemba orphanage and when you've been here a while, you have the pleasure of seeing the children grow and develop. Hope was only 4 when I first knew her.  (This is not her real name but we protect the identity of the children for child protection purposes).  She was always a little reluctant to try new things but with encouragement she would always "have a go" and over time I have seen her very gradually grow in confidence,  but  none more than in the last few weeks.
When we selected Hope's picture to become our Book plate for our Book donations, she coyly showed some delight.  Since then, the impact it has had has been amazing.   Her confidence with all of her learning activities has improved enormously and every time I arrive, she takes my hand and shows me her latest drawing or piece of work.  Confidence can be such a fickle thing and in this case, I am pleased to say that us selecting Hope's picture has certainly made a difference.
Subscribe to our Blog
GVI on Instagram
Sorry:

- Instagram feed not found.
GVI on Facebook