Community Internship in Playa del Carmen, Mexico
By Scarlet Sealy
2 years ago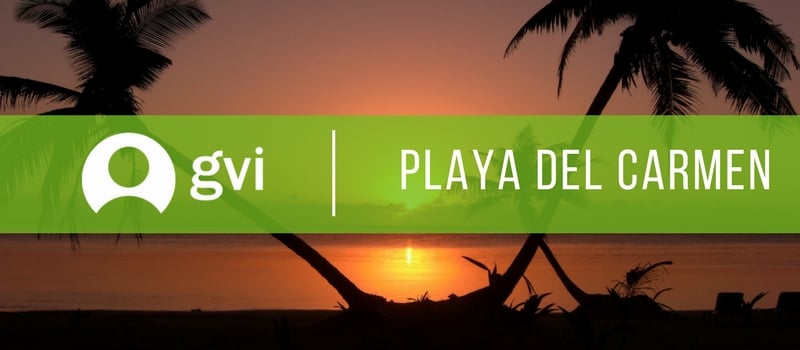 I've spent the last 2 months doing a community development internship in Playa Del Carmen, Mexico. Within which time I've had the opportunity of working with some truly inspiring organizations. I'd contemplated doing volunteering for a few years but never thought seriously about doing it until after I'd finished university. I'm so glad I overcame my apprehension because joining this program has been one of the best decisions I've ever made. I couldn't pinpoint one reason for wanting to do it. However, I knew I wanted to experience something new and different. This is where GVI presented me with just that, the opportunity to interact with children who aren't as fortunate as a lot of us are, as well as working in an animal welfare organization known as Coco's. The childcare projects aim to improve the quality of life for the children and Coco's seeks to minimize the amount of strays walking around on the streets by neutering the ones they find. They also try to find the strays a forever home if their capacity allows it. Also noteworthy is how quickly my apprehension vanished after the warm welcome from the staff and the other volunteers. The shared house coupled with the genuine people you share it with quickly transpires this beautiful place in to becoming your home away from home.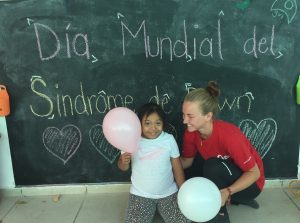 Behind each project is an amazing team of staff that ensure their daily operation. For example Escuelita, a school for children and young adults with disabilities, is run predominately by the hard work and initiative of 5 staff members, 2 of whom sourced funds to make it what it is today from their original conception. The commitment to the children radiates through everything they do. I often participated in helping give sensory therapy to some of the children who would otherwise not be able to physically feel the different textures of objects due to the lack of control they have over their limbs.  It's heartwarming to see a smile emerge from their face as a result. Although not before the kids bring happiness to your day with a big hug in the morning. The staff also place emphasis on developing their independence in caring out day to day life skills. Whether it's eating by themselves, assisting bringing and returning resources for their various activities or something as simple as washing up, these lessons are so important in them being able to support themselves in the long-term.
The staff and children at Ludoteca and `Contando con un amigo` are just as special. The children's values are continuously grounded through lessons such as anti-discrimination, understanding disabilities and gender equality. They actively participate in group discussions that show their interest where I, in contrast, can never remember learning about these specific topics until a lot later in my education. When it comes to playtime, I'll run for a straight hour playing chase with the children at Contando. While I'm dripping in sweat from the heat, these children are still going with their endless amounts of energy and if they fall over, they just laugh and get straight back up. That's why I'm inspired by how tough these children are. While so many children are wishing for things they want but don't need, these children just appreciate what they have, even if it's not a lot.
The last project I had the pleasure of working with was Coco's animal welfare organization. I loved providing aftercare for the animals having gone through surgery. I have the upmost respect for the vets because the vast majority of the cats and dogs were being neutered were strays. They are absolute machines with the amount of time and effort the huge amount of strays demand from them. The vets have so much compassion for these animals, which sets an example for how all people should treat them. To be able to cuddle and give the animals the love and attention they need and deserve was such an easy role to play for me.
Between weeks on the projects I often had 2 free days to explore the rich culture and natural beauty of Mexico. To list all the things I've done would be exhaustive but to name a few, I've visited the stunning colonial city of Merida with acrobats and circus type performances taking center stage at night, I've seen the true wonder of Chichen Itza, gone snorkeling in Cozumel and explored the exotic marine life it has to offer, and I've swum in the clearest of waters in the Dos Ojos cenotes located in Tulum. For my last weekend I'm travelling to Holbox with some amazing friends I've made and expect to end my 2 months here on the ultimate high.