Children's' A's Big Day Out
By Darren Bennetts
3 years ago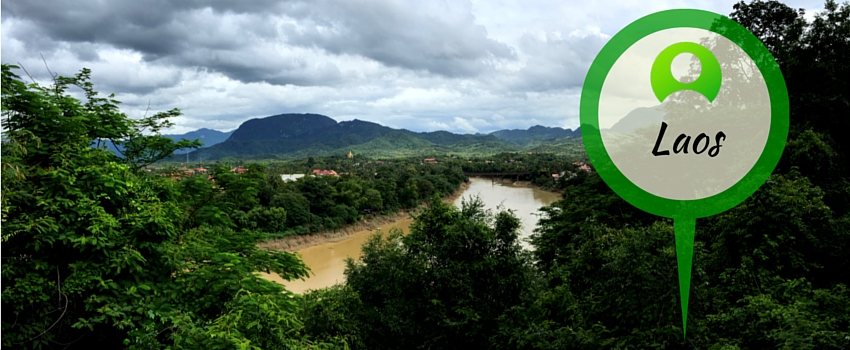 Hi my name is Darren, I have been working with GVI for the last 10 weeks as a volunteer in Laos, Luang Prabang and its time for me to go home now. As a treat, I decided to go on a trip with my Children's A class with my fellow volunteer Stella. We decided to take the class to Phousi Hill, which dominates the town of Luang Prabang with its temple and stupa on top. Stella and I did some research on the history of the hill and temple and taught it to our class, so we could ask them questions on throughout the trip. As per the norm we met at Xayadeth College and made sure that the class had brought all of the equipment that we had asked them to bring. Earlier that day Stella and I went shopping for fruit and prepared it as a little surprise picnic for the class. Just as we were about to leave with our excited class, the heavens opened and it smashed it down with rain. Thankfully it was only a quick shower, so with umbrellas prepared we all set off, with me at the front and volunteers Stella and Catherine at the back. While walking up the road we were getting some strange looks from the local's and holiday makers as we strolled through the streets chatting and laughing.
Once we reached the steps leading to the top of the hill, three mini buses of tourists turned up and started to ascend the hill. As you can imagine, some chaos ensued with our class and these three mini buses full of older people. What I'm trying to say is, younger people go up steps a lot faster than older people. So up we went, behind the tourists.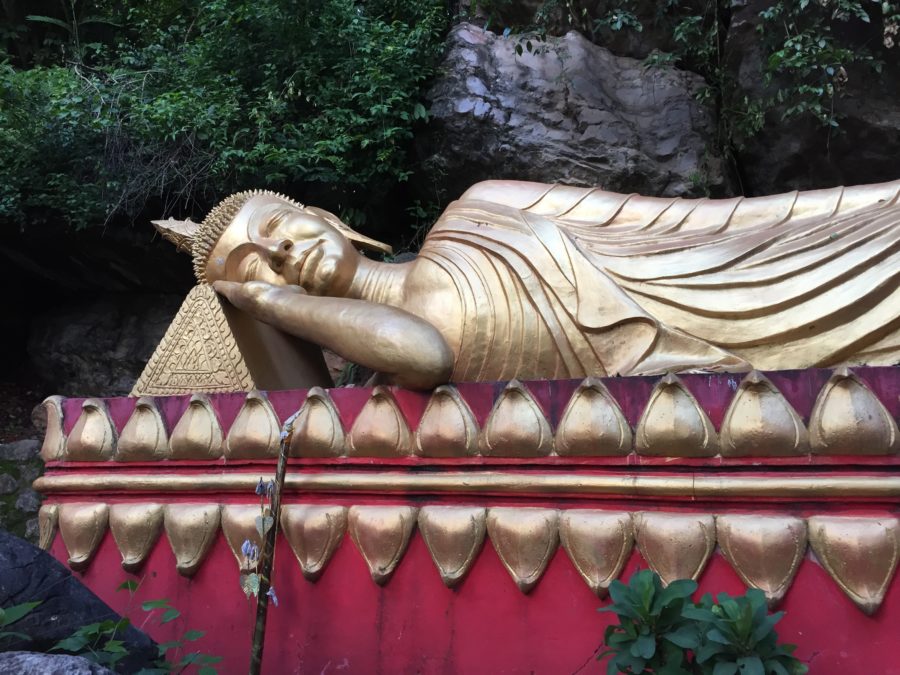 At a certain point, we stopped for a break from climbing up 355 steps to take photos, to explore and to look at the view of Luang Prabang. For some of my students, this was their first time going up Phousi Hill. The look of pure joy and amazement they had on their faces was priceless. It was the most heartwarming thing I've seen in a long time.
As we continued on, I tested my students' knowledge and memory by asking questions about Phousi Hill we had previously studied in class. I was proud that they remembered all the answers. This proves that you don't need to speak the same language to be able to teach English as a second language.
When we finally got to the top, the students were mesmerized. The view from the top of the hill was not as beautiful as the astonishment in my students' faces. Unfortunately, we were running out of time. After a few more photo shoot sessions, we found a spot to have a picnic with a variety of fruits. Luckily we had a few umbrellas with us because it started raining again. We took a few more photos and started descending the hill. We made a stop at the wishing and fortune telling Buddha statues, where both the students and us teachers made a wish and got our fortune paper slips.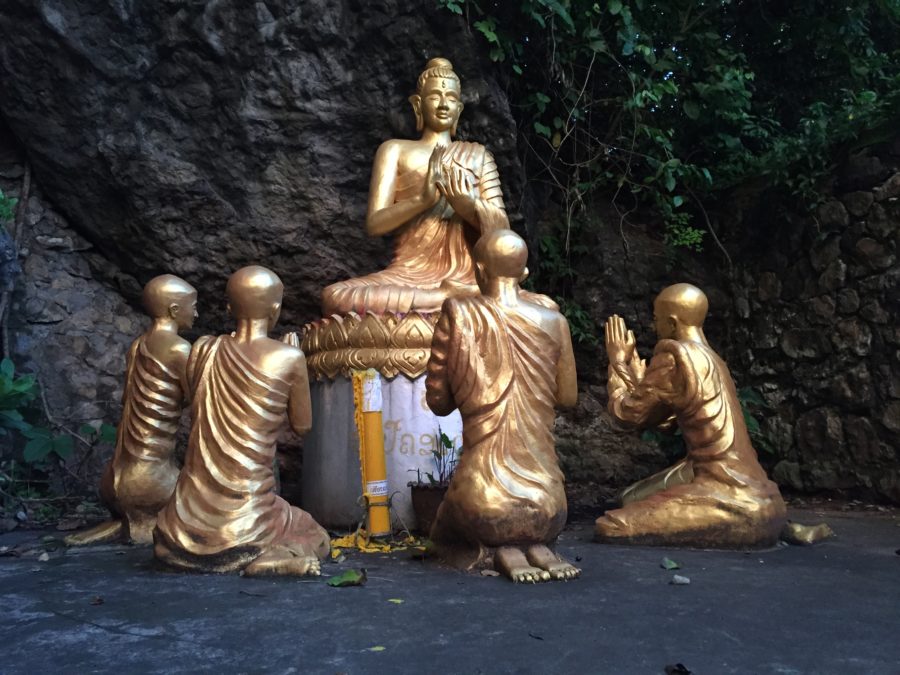 By the time we made it back to the school, we were already fifteen minutes over our class time. I had previously promised my class we would go get some ice-cream once we got back from our trip and even though we were late coming back, the students had some time. First I had to check with one of my student's parents. Fortunately they live next door to the school so it was easy to get their approval. Then I took the whole class for ice-cream at the coffee shop next to the guesthouse. This was my way to say "thank you" to all my students. At the end, we said our goodbyes and went on with our day.
I will never forget that day and will remember my time in Laos dearly. If you do a week or a year of teaching in Luang Prabang, it doesn't matter, it will still change you.
Written by Volunteer Darren Bennetts