Cheryl shares her best and worst experience during her time in Nepal
By Cheryl Dimmock
5 years ago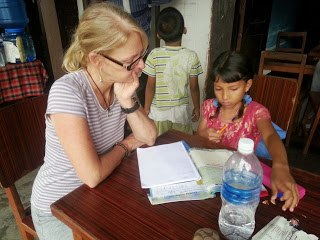 It is almost the end of my time in Pokhara and my time with GVI. I can remember the first day turning up here and feeling so nervous about meeting the other volunteers and going to the projects. I had nothing to worry about because everyone has been great. As an older volunteer (almost 50 years old), I was worried that there would only be young people on the program and I might not fit in, but I was so happy when I saw Ran and Sherrie who were about my age. I found them wonderful support and kindred spirits. However, the young people that I have come to know over the last two weeks have been so friendly and supportive, and I am lucky to have had the opportunity to meet them. They have great futures ahead of them!!!!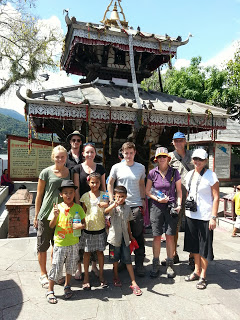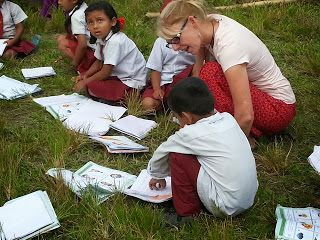 The project I was involved in was at the school in Pame, and I have to say, that this was challenging for me. I come from a regimented secondary school where technology is used everyday in the classroom and resources are abundant, but at Pame the only resources you have are the textbooks and your own creativity. I had to remind myself that this is a developing country and their education system is still developing and will continue to develop long after I have left. I must admit that I was very much out of my comfort zone, but I survived and believe the whole experience has made me a far better teacher and person.  While this whole experience has given me much, I just hope that my teaching at Pame also gave something positive to the students and teachers.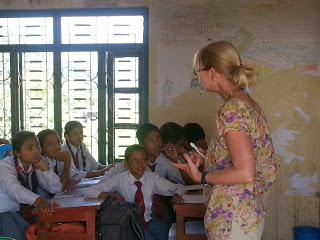 My best experience…. watching Nikita (a special needs student with spina bifida) read an aboriginal dreaming story about my country (Australia) and the look of wonderment on her beautiful face.
My worst experience… being sick on the bus to Chitawan, having to get off the bus and find my way back to the homestay…  I had forgotten (stupidly) to take all of the contact phone numbers with me and had no one to call.
Thanks Ruth and Lok for a wonderful experience and for being great role models and support.
By Cheryl Dimmock – 2 week teaching volunteer