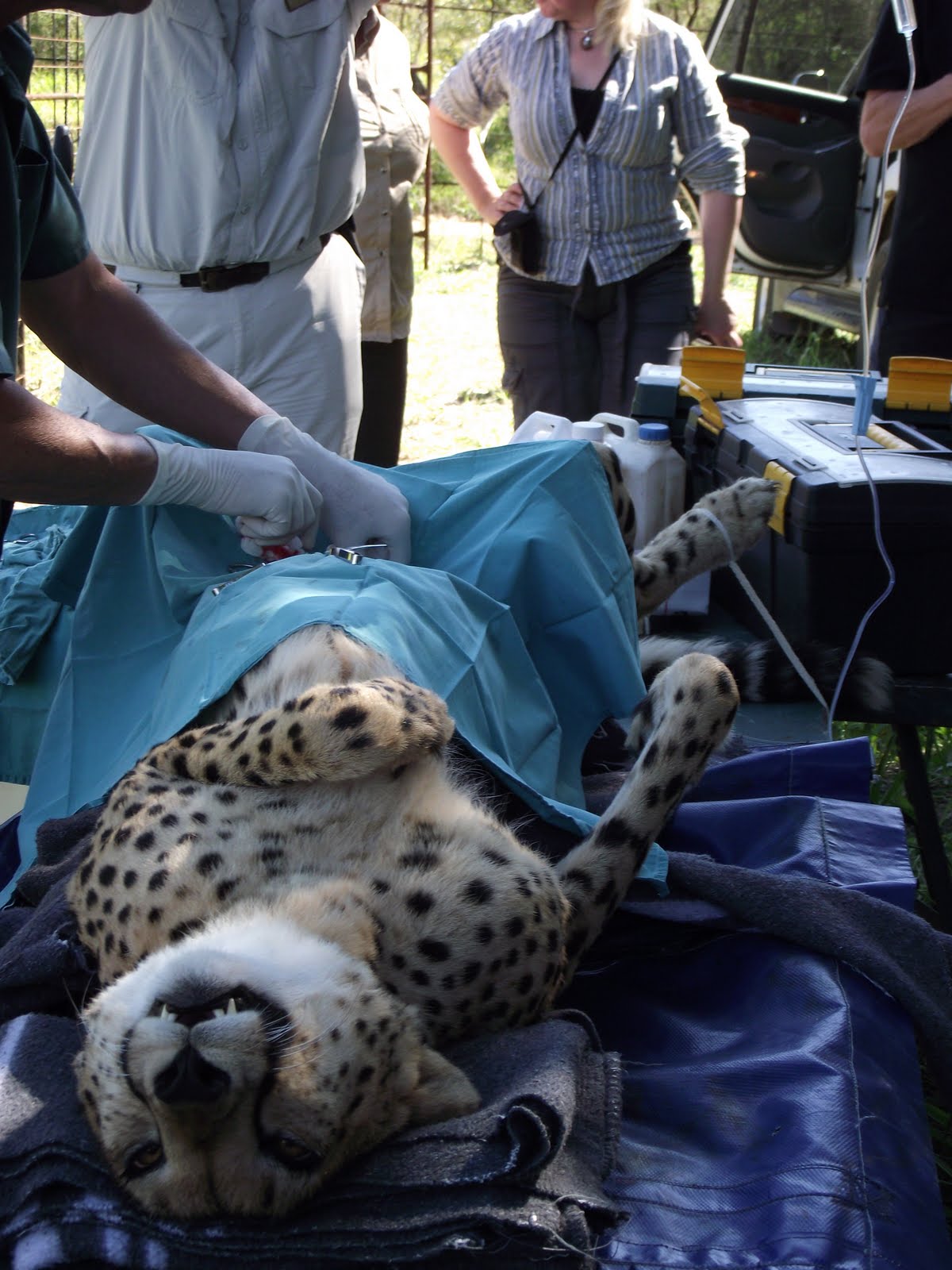 Our male coalition of cheetahs (Acinonyx jubatus) recently became part of a cheetah energetics study. Jabu was to be darted to remove his collar and replace it with an abdominal implant so two jobs were done at once and both Jabu and Djuma were both immobilised and fitted with a collar containing specialised technical equipment, including; VHF transmitters, GPS systems and accelerometres. The collars were also designed to drop off at a given time (clever stuff!) The cheetahs were also injected with doubly-labelled or heavy water. It is all very intellectual and scientific! In short, for two weeks after the darting, we followed the males on foot from sunrise to sunset. Every time they urinated or defecated we collected samples which get sent away to the scientists in charge of the study – the samples can then be put through a mass spectrometre which separates molecules of differing weights. It can then be assessed how quickly the heavy water, compared to normal water exits the body and therefore can be related to energetics. The accelerometres also allow the assessment of movement in three dimensions so aid in the understanding of their energy expenditure.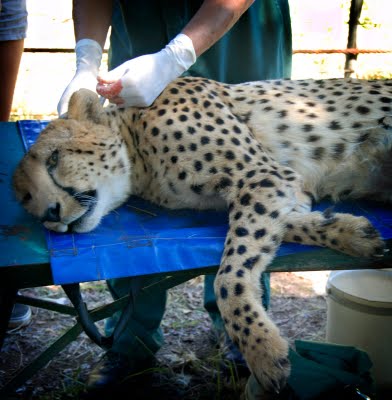 We thank Dr Mike Scantlebury of Queens University, Belfast for allowing the animals on Karongwe to become part of his study. Also, a huge thanks to our freelance guides who helped out with monitoring the cheetahs on foot. Thanks also to Karongwe landowners for allowing our volunteers to be at the operation! And of course, thank you so much to the volunteers of that expedition for the long hours in the bush and helping us collect the poop and pee… I mean faeces and urine.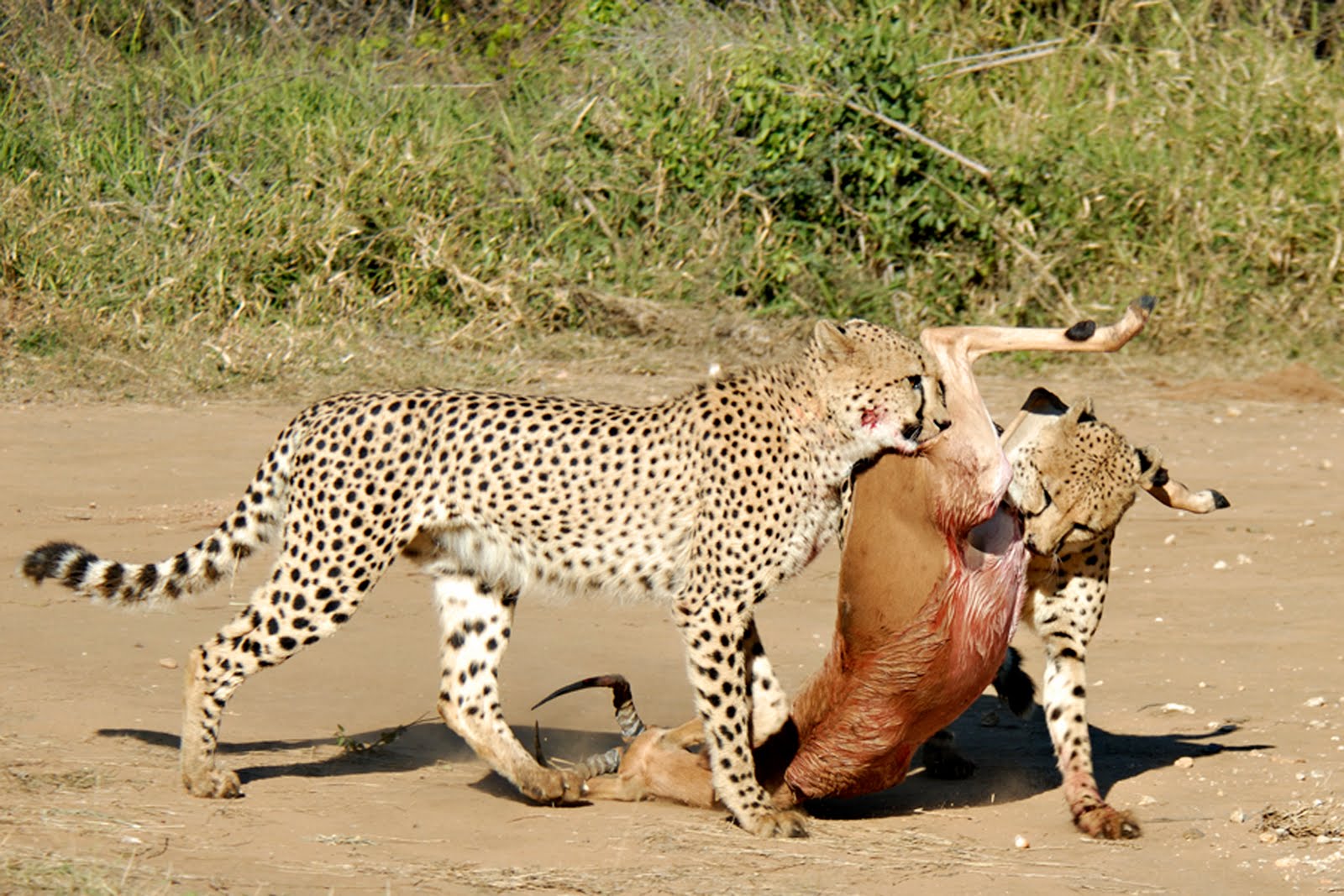 Beth Silvester, Science Officer.
Subscribe to our Blog
GVI on Instagram
Sorry:

- Instagram feed not found.
GVI on Facebook