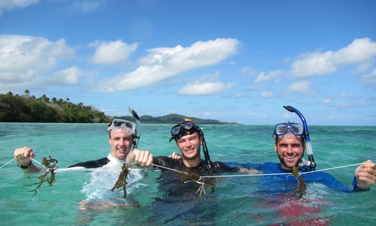 Monday 10th & Tuesday 11th April The Community stayed on Caqalai to focus on some project development and side projects. In the vegetable garden this included planting both basil and pumpkin saplings, raking the leaves to clear the beds and tilling the soil,...
Subscribe to our Blog
GVI on Instagram
Sorry:
- Could not find an access token for didier_8134.
GVI on Facebook
Blog Categories