Cape Point to the Top of Table Mountain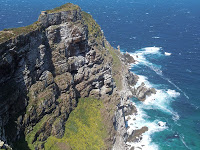 Cape Point
This year's Charity Challenge is set to start this Friday 9

th

November. We have a team of walkers who will make their way from Cape Point through to the top of Table Mountain.

 
Day One:

 

The team will leave from Cape Point and make their way to Simon's Town where they will spend the first night.

 

This is a walk with amazing scenery.

 

Most of our volunteers have the chance to see this part of the Western Cape as part of the Cape Town Cultural weekend but to see it on foot as well will give them a great chance to soak up the
scenery.


Day Two: Our walkers will leave Simon's Town and make their way through to Silvermine.

 

Once again, this is an amazing part of the country and our walkers will have a chance to see parts of the Table Mountain National Park that are not possible by road. After lunch they'll make their way to Constantia Nek to end the second day.
Day Three: This is the day that our team will be joined by more walkers.

 

Volunteers and field staff from Gordon's Bay and office staff from Fish Hoek will be among our walking team for the final day's ascent of Table Mountain.

 

We all look forward to getting to the top and having that "made it" feeling.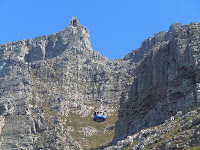 Table Mountain

We'd love your support.  One of the aims of this year's challenge is to raise money for new Sports resources at ACJ Pakade Primary School. If you'd like to sponsor us please go to
You can also follow all the fun on Facebook 

Subscribe to our Blog
GVI on Instagram
Sorry:

- Instagram feed not found.
GVI on Facebook