Camp life on Curieuse Island
By Manuel Streiff
2 years ago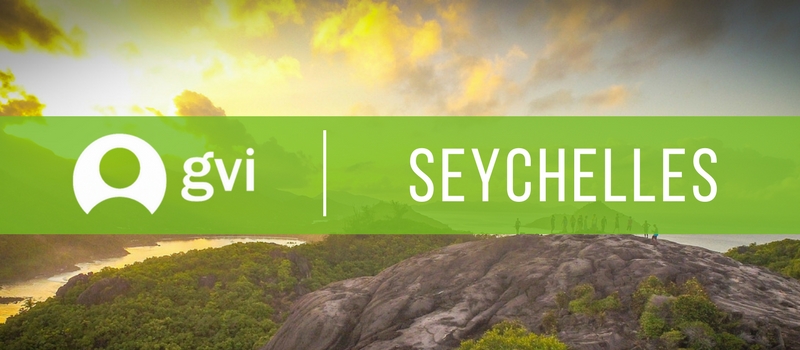 This week, a new group of volunteers arrived on Curieuse Island. The old group left and a new group of nine will have the opportunity to enjoy camp life and field study on Curieuse Island for the next 4 weeks, or even longer. But what does camp life on Curieuse Island really mean?
The normal day begins between 5 and 7am. The volunteers share one or two dorms, where they sleep and store all their stuff. So when you get up in the morning, you have to do this quietly, as some other people, depending on their duties, are still sleeping. So before sneaking out of the dorm as quite as possible, you have to gather all your stuff. Depending on the planned field studies, this normally means snorkelling, hiking or other water-working equipment. Also don't forget to put on some sun and mosquito protection!
Once you got out of the dorm, you'll prepare some more stuff, such as filling up your water bottles and maybe get some food for the hike. After you prepared yourself for the day, you go on with the general duties. One of the most important ones is to resupply the toilet flushing water. This means to carry around 25 buckets of sea water to the toilets. During this time, the daily duty team will prepare breakfast for all the camp members. After the breakfast, the first field study starts.
Getting back really hungry around 12, lunch will be served, again by the daily duty team. After lunch, you will go on with preparing yourself for the second part of the day, which includes resupplying your water and food stock and adjusting your equipment. The second field study follows.
After this is finished, there is the last meal of the day, dinner. As Curieuse Island is relatively secluded, meat is only served twice a week, on Monday and Friday. However, there are a lot of delicious dishes that can be done without meat or fish. After dinner, you will have some spare time. You have the opportunity to take a shower every other day and you can also wash your clothes if needed. The time after dinner is also the time for the most important part of camp life, the social exchange. As all camp members live together the whole day for a long time, socializing is really important. So a lot of time is spent in the dining area, talking about each others life, countries, sports and politics, telling stories and playing games. The camp day normally finishes around 9 and 10, so everybody can get enough sleep for the next day, which will definitely bring its own adventures!