Bula Vinaka and welcome to Fiji time: The adventure begins…
By Charlie Mould: Caqalai Marine Conservation Internship – 6 months
2 years ago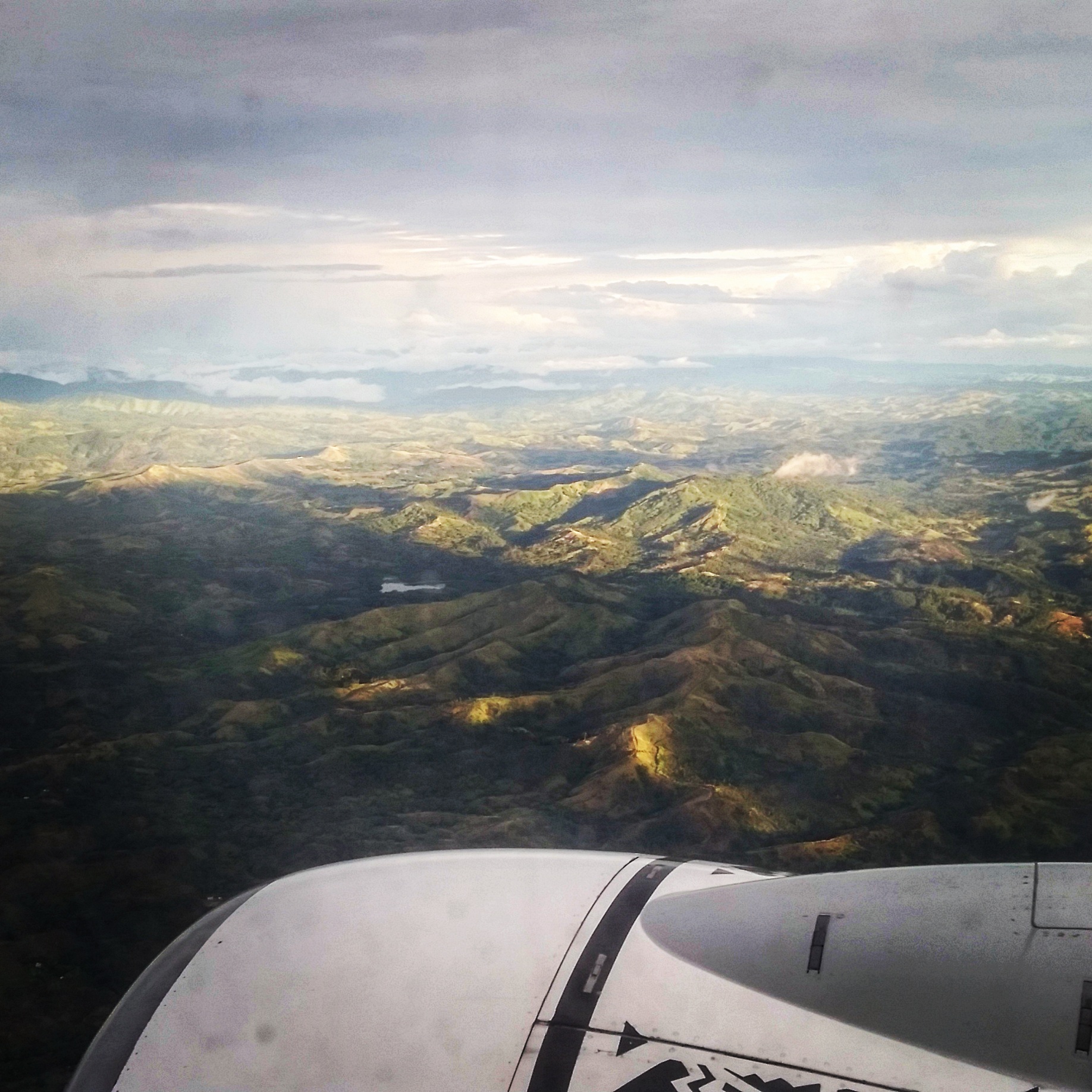 I stepped off the plane at Nadi airport, my gut filled with a cyclone of emotions -fitting really, seeing as I had finally arrived in the country of serene, sapphire water and tropical storms. Though I was nervous, having just come from halfway across the world from England, I was also excited at the prospect of immersing myself in a new culture. The fatigue of the twenty-hour flight evaporated almost as soon as I shook hands with the woman who was to take me to my first stop of this adventure, Bamboo Backpackers Hostel. Her warm smile was surprisingly prophetic of the warmth this country would show to a complete stranger. Indeed, it would seem as if the heat of this country is reflected in its people, coursing through them as they share themselves openly with anyone willing to reciprocate their kindness.
I spent my first day in Nadi town centre, perusing the local stores and sharing Kava with a pastor named Joeli whom I met along the way. He invited me into his store and welcomed me to Fiji with a 'sevusevu' – a traditional welcoming ceremony.  This openness took me by surprise as a Londoner and this chance meeting would set the tone for my experience so far. After this, I finally began to let go of my metropolitan mindset, the stress of the city melting away and being replaced with a calm much like the slow swaying of the coconut tree leaves. Almost as if they were hands on a clock, I would only learn later the significance of this natural metronome, the physical embodiment of 'Fiji time'. It felt unreal that I had only arrived in this country earlier that morning, the welcome I was shown made me feel as if I had lived here my entire life and that I was a part of their community.
On my way back to Bamboo to meet the GVI team I decided to take a detour along the beachfront. I still don't know what made me decide to go the long way round; perhaps I was unconsciously beginning to adopt the philosophy of 'Fiji time', I no longer felt forced to abide by high octane London time-keeping. The claws of the big city loosened their grip even further as a local fisherman called out a greeting from his boat. 'Bula my friend!' His name was Maki. Indeed, this was the second chance meeting I had in the space of a few hours. However, by this point, I was starting to believe that these coincidental introductions were instead governed by fate. Perhaps the island itself wanted to welcome me to its shores by opening my eyes to the kindness of its people.
Fiji time is a dangerous drug, I ended up spending three hours on Maki's boat, learning about his life and his family, his livelihood and his philosophies. Eventually, he finished his business and I made ready to make my way back to the hostel. A solid, logical idea no doubt, but Fiji had other plans for me. Maki invited me back to his house to meet his family, where I found a home away from home. I gleefully wiled away the hours in conversation with his wife, sons and daughters telling them about England and my culture, my upbringing, and how different it was to that of Fiji. I guess the old adage is true, opposites do attract.
But I digress; I arrived back in Bamboo Backpackers late, far too late, but I had ceased to care. I was told by the reception staff that GVI would come to pick me up in the morning and transport me to my new home on Caqalai along with the rest of the volunteers. I went to bed with my head full of wonder and my heart full of a sense of belonging. If the rest of my six months here was to follow suit, then I was ready to hit it full stride.
#bulavinaka #fijitime #fiji #gvi #gvicaqalai #gvitravel #gvifiji #internship #volunteer #marineconservation #Divemaster