Becoming part of the GVI family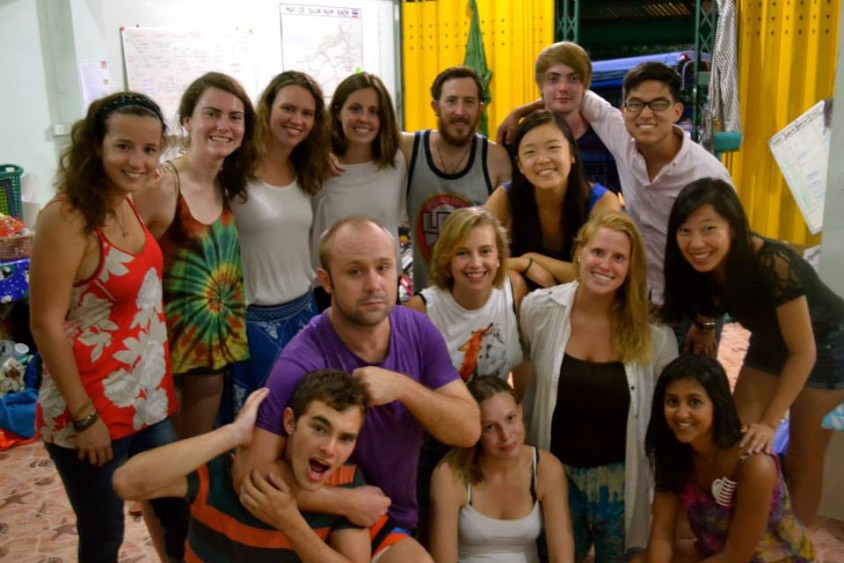 My name is Becky a TC volunteer from England; currently, on week 5 of my two-month stay at GVI Phang Nga dreading leaving in just 3 weeks time! I could tell you now about how rewarding my teaching experience has been, about the adorable kindergarteners or cheeky middle schoolers I have the joy to teach but I won't. I won't even talk about how the Orphanage children make you completely re-evaluate your life and priorities with their incredible happiness… Ok I had to mention it… Instead, I want to talk about people. The people, who have forever effected my future; who can be absolutely crazy; who you can love and hate all at the same time when they leave a dirty plate out, who I both lived with currently and have lived with so far.
At nineteen I may be well travelled but until the day I was dropped at the gate of Heathrow I had never travelled alone. It was terrifying; I was suddenly half way round the world on my own with two months stretching out like years in front of me. Suddenly, on my first day I was greeted by so many nationalities, voices and ages it was overwhelming, little did I know I'd soon be arguing about pronunciation and mimicking everything from Tennessee to Aussie accents, even learning how to do a Haka. I knew the children here would change my life but I never considered the impact the people would have too. Living and working together, unlikely bonds strike up in moments and the echoes of laughter are never far away typically on quiz nights or weekends away. We chip in to cover chores, we curl up to watch movies, we laugh both at and with each. You think so many people under one roof would mean arguments or annoyance but no matter whether you're staff or volunteer; 19 or 35; a morning person or night bird, we are all in the same very warm boat and looking out for our ship mates. I've been homesick, bedded down with illness, exhausted after a long day, everything I dread without the support of home and my own room. To my never ending surprise and gratitude though, I have been cuddled when I cried for home, brought water and kindness when unable to function, been made to smile against all the odds and I have done and would always do the exact same for the people who I live with that I am lucky enough to call my friends.
On your first day they'll call it the GVI family and you may – like me – scoff internally but the truth is they aren't wrong or exaggerating. I have made friends I may never see again and some I definitely will; regardless I will never be able to forget either set even if it's just the smile they gave me when I was feeling down. I have loved pretty much every moment I've been here and when I think about the future I know I'll cry each time someone here leaves – let alone when I go – I now have some of the best reasons to travel all over the world and all of them are incredible people.
Best wishes on your own adventures!
Becky Slack – 8 week teaching children volunteer