Beach, children development, kittens, puppies... all in one package!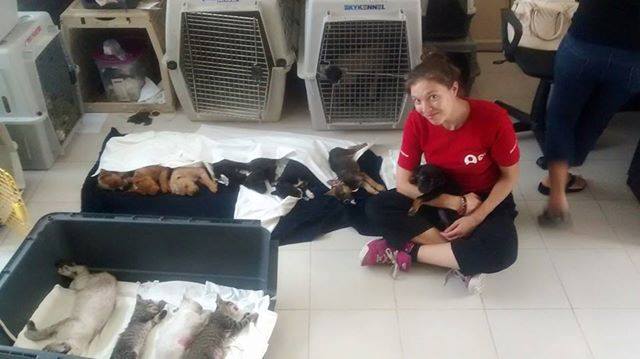 For some, unknown situations can be daunting, but for me they provide the promise of a completely new and exciting experience. Having never been to Playa del Carmen before, nor worked in a community development capacity, entering into an internship here with GVI came with very little expectation and a lot of uncertainty. And it has more than lived up to this promise of a stimulating new environment.
The children in the ludoteca program are beautiful, crazy, curious and affectionate. Save the Children provide a place where they can be themselves, and at the same time learn important things about their safety and the world around them.  It has been fascinating to spend time with them, and what I have learnt from the children and the ludotecarians within only a matter of weeks astounds me.
The joy that comes from cuddling puppies and kittens is a universal truth, however I could never have envisaged how the heart could swell after pulling hundreds of tics from the face of a stray dog, or watching the first post-surgery steps of a puppy who was close to death only hours earlier. Blood, sweat and tears abound within the vet program, and it is as equally rewarding as it is intense. The team there is incredible, and it is a privilege to assist them in the phenomenal work that they achieve each and every day.
Playa may be relatively small but its contrasts are confounding; luxurious coastal properties and thrown-together Mexican shanties, over-priced tourist malls and down-to-earth local 'tiendas', the tranquil atmosphere of the beach and the frenetic energy of the nightclub strip. Its charisma is undeniable, and the people that such a place attracts are incredibly varied. For people such as myself who thrive on the unknown, Playa is a perfect place to live; its diversity and fluidity will ensure that the new experience I came here for will continue until the day I leave.