By Xenia Kloeti
1 year ago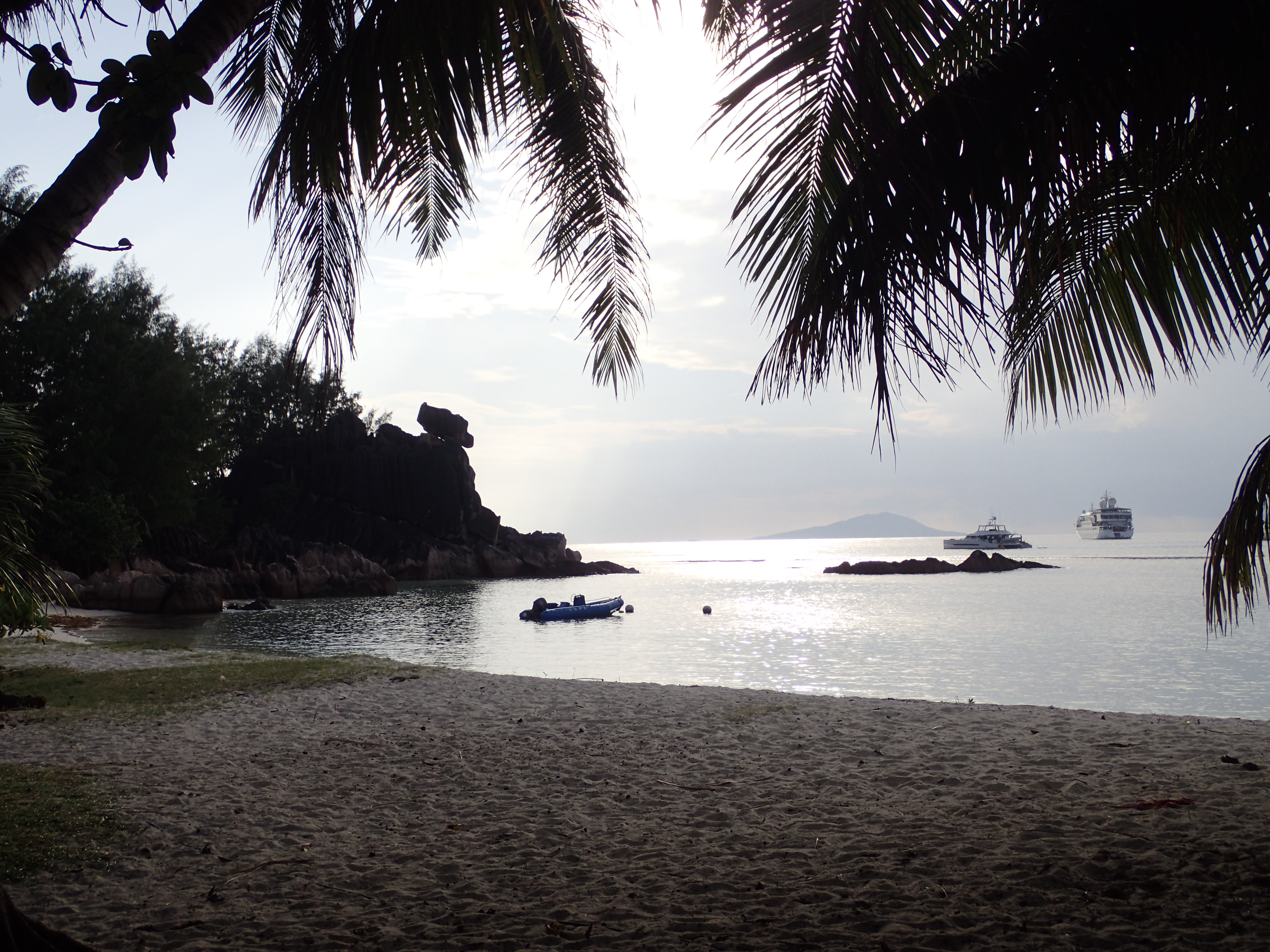 Friday we were invited over to the Rangers' Station to enjoy a good BBQ with the members of SNPA. We were picked up by a very helpful and sweet guy, and both the volunteer group and the staff members were driven to the beach spot which we hardly get to enjoy when we trek down to Grand Anse for turtle survey or beach profiling. It was extra special to be able to enjoy our gorgeous surroundings from a boat for a change. Due to increased turtle activities, the group has been going to Grand Anse almost daily, which is a rather difficult task. During our beach checks, we generally see many turtle tracks, nesting attempts and a few of the volunteers have had the fortune to see a turtle nesting and tag her. In addition to turtles, volunteers get opportunities to "go sharking" quite often here on Curieuse. One successful morning, we caught 15 lemon sharks. To my dismay, I was on base duty that morning and did not get to participate in the action.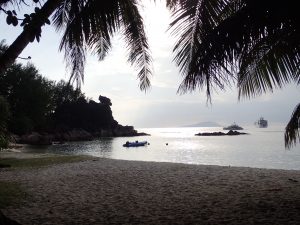 So, back to the BBQ-night: We all joined the rangers, not sweaty for a refreshing change, and got to enjoy lots of delicious foods and cold drinks. All the rangers welcomed us with a big smile. It was a really nice experience to interact with the locals even though we did not know much Creole. For dinner, they served us a lot of meat. e.g., chicken, sausages, ribs, healthy salads and rice. We enjoyed our freshly grilled meats by the fire, while a couple of adorable and hungry tortoises hovered around us. After dinner a number of volunteers got in the game of Dominos with the rangers, which was a lot of fun and quite a noisy affair. Apparently, the Seychellois play Dominos kind of screaming at each other. If a person is able to move, he/she must throws the blocks really hard against the table and scream. After all the fun and excitement, we bid our goodbyes to the rangers and came back to the GVI base. We were exhausted as it had been a long day but also very happy.
Subscribe to our Blog
GVI on Instagram
Sorry:

- Instagram feed not found.
GVI on Facebook