Autobiography of a Novice
By Novice from Luang Prabang
4 years ago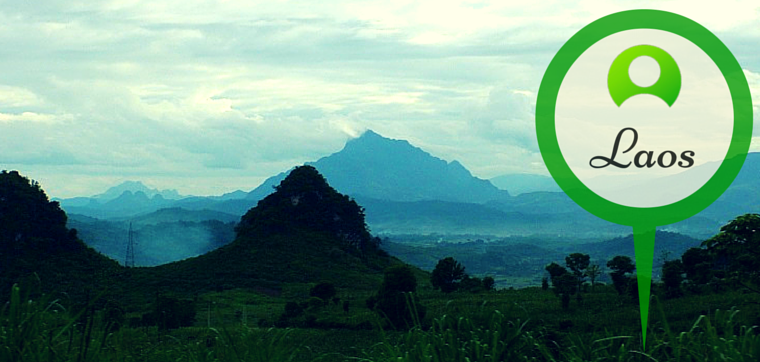 I am a Novice in Luang Prabang. I live at Thatluang Temple and I am from Namtuan village in the NamBak district of Luang Prabang province in Laos.
I was born to a poor farmer's family in the countryside. I am the baby of my family. There are 7 people in total, my parents, three sisters and one brother.
Life in the village was very difficult for me because there wasn't a school that I could attend. Every day I just went to the farm with my parents and played with other kids around the village. Since I was born and could open my eyes to look at the world I saw only the rice fields and forest around me and heard the bird's singing.
In 2005, my parents decided to leave that small village and move to another village that had a school so I could be educated.
In 2009 I left my parents to come to LuangPrabang city to become a novice monk at Pasaviet temple. Venerable monk Porki ordained me on the 11th of June, 2009, where I began my secondary school with many other novices.
After three years at Pasaviet temple, my abbot passed away. I was very sad. A month later on 25th of May, 2012, I moved to Thatluang temple in the city to be with my cousin.
Life in the temple is very difficult. Every day I have to get up very early at 3:45am. We have to pray at 4:00 am and finish at 4:45am. We then meditate until 5:20am. At 5:30am, around 30 novices / monks from my temple and I collect alms around Luang Prabang. We walk for approximately 2 kilometers. I feel calm and meditative during this important event. We get back to the temple at 6:30. We have breakfast and later we clean the temple.
Education is very important to me. On some days, I go to school from 7:30am until 11:45 pm. I sometimes have lunch at school because my temple is far. Other days I return to my temple to eat.
At 1:00 pm I have an English class at the library until 2:30pm. Then I have math class until 4:30 pm. After the math class, I go back to the temple to chant, followed by two more classes of Chinese and English finishing at 9:00pm.
I became a novice monk because I felt that being a novice is a very good thing for my parents and because I wanted to be very different from my friends. I wanted to shave my hair, change my clothes and live at a holy place. When my parents see me in yellow, they feel very happy. I always wanted to make them happy. They trust me that I am doing a good deed at the temple. The other reasons were because I was born into a poor farmer's family in the countryside and I wanted to come to the temple to continue my studies and have a bright future. I also wanted to solve my suffering, and the suffering are the 5 senses: 1 sight, 2 earing, 3 tasting, touch, 4 smell, 5 hearing.
I came to the temple to study and solve my suffering. I study very hard and take many extra classes. I always hang in there when times are challenging. I set up my plan and I know what I am going to do in each day. My parents always motivate me to work hard each day.
Now I am very happy that I study English, high school, Chinese and IT. I want to speak more languages in a few more years and continue studying IT. If my dream comes true, I really want to have a job such as a computer programming or a similar position within IT. I hope one day that I can study overseas to continue my university studies. My parents never had the opportunity to attend university, and they always hoped that I could attend university abroad.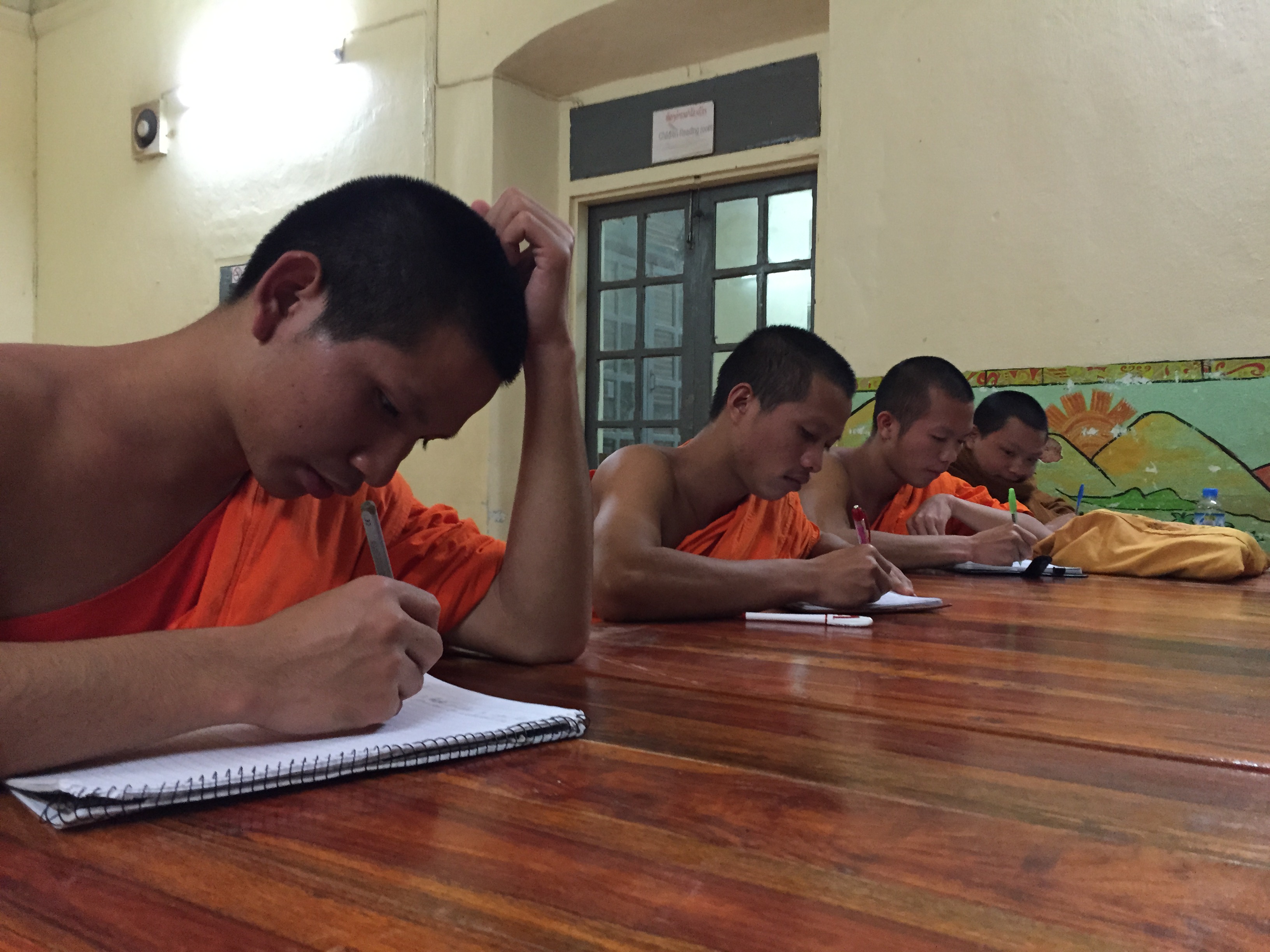 Written by a Novice who has been studying English with GVI Laos for 4 years