An autobiography of a Novice Monk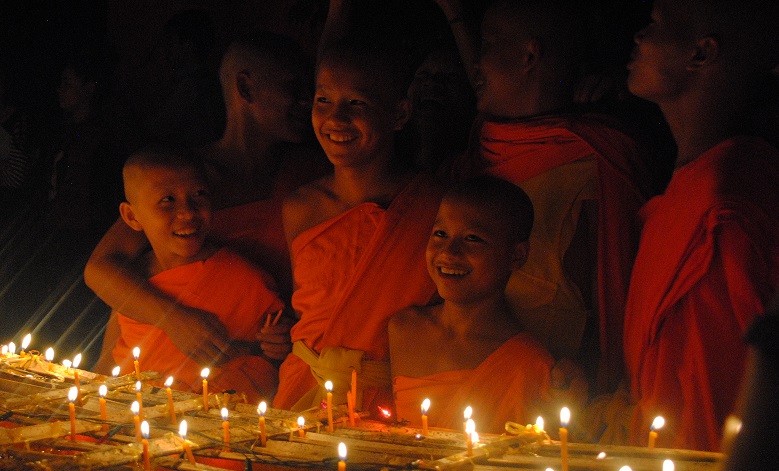 I'm 19 years old, and I'm going to tell you about my life as a Novice monk and I will also share my future goals.
Family life
There are five people in my family, parents older sister younger brothers and me. My parents are very helpful for us. When we have problems they always give us advice.
Village life
My village is located in the Chomphet district, north of Luangprabang. It has only 30 houses and is far from the city. My parents are farmers and the people in my village are also fishermen.
It was heaven for me as a child living in my village. We used to play hide and seek at night time because it hard to find each other. The fastest and vehicle for me that time were buffaloes.  I used to ride on back and took it out to graze along the rice fields to look at the sunset.
Novice monk life
After I finished at primary school, my parents suggested me to became a Novice to continued my study. Otherwise they couldn't afford to send me to school. So I decided to became a Novice.
I became a Novice in to 2008, I'm was very nervous, because I didn't know any body and a little shy and scared. Every day we have to got up at 4 o'clock to prayed to Buddha for an hour and did meditation. After that we cleaned around the temple and went to collect alms.
Education life.
Every day I studies about 8 hours per day. In the morning I went to monk school at about 7:30, finished 11:30. After that to library.  Then head for Chinese school. I really love studying very much, because study is the key of the knowledge.
Future.
This year is the last year at high school , so I'll be very exciting about it. After finish school I will stop being a Novice to continue my study at university in Luangprabang,lao .P D R.
I want to study architecture. If I study that I have to be good at number, creativity, communication and English.