Anything but clothes or cups
By Tanner Hatch
4 years ago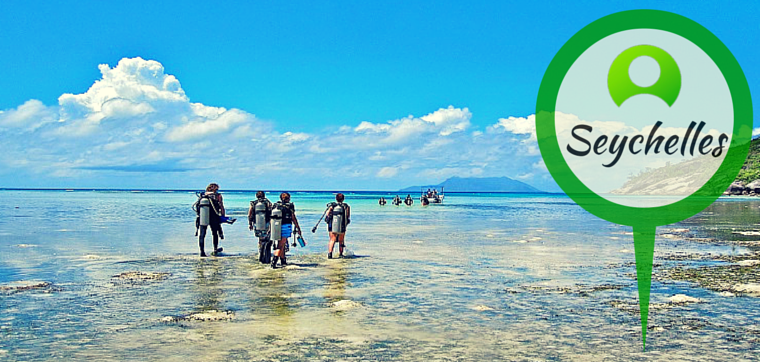 Another week at Cap Ternay has passed, a week full of diving, walking to boats, walking back from boats, and getting sunburned… Aljona told me it's because I'm too stupid to wear sunscreen. Another amazing week. I saw my first shark in the Seychelles and the first octopus I have ever seen. We're all a week closer to being signed off on our respective areas of studies and therefore that much closer to advancing to creating scientific fusion.
We closed the week out with an ABC (anything but clothes or cups) themed BBQ night, in theory was supposed to bring out the creative side in all of us, but in reality ended up with us just throwing on random stuff we found around base and making sure we were adequately covered. There was a lot of towels, sheets, and boxes wrapped around people and a lot of baked bean tins used as cups. Speaking of BBQ nights I would just like to throw in that last week's pub quiz on BBQ night was an example of absolute domination as one team absolutely thrashed the competition.
Unfortunately the week ended on a sad night as we had to say goodbye to two of our number. The Mum and Dad of the group closed out their time in the Seychelles yesterday and everyone was incredibly sad to see them go. Fi had already been here a month before the rest of us showed up and she showed us the ropes as only she could, by pointing us in the direction of the closest five star resort and showing us how best to enjoy a day at their pool and bar. Willy was our resident patriarch and one of the nicest men I have had the pleasure to meet. Good luck with the rest of your lives guys, you will be sorely missed.