Andy, volunteer in the GVI marine conservation expedition, tells us about why she enrolled in it and her first impressions
By Andrea Ezeta
3 years ago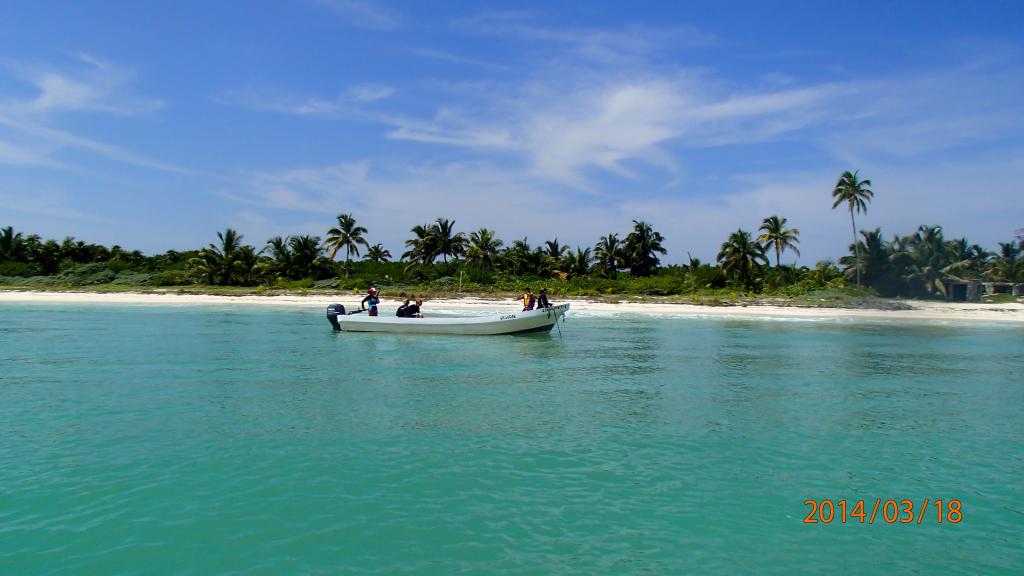 Have you ever had that feeling of being stuck in a routine? That one that makes you're days go slowly and you're just there, sitting in an office desk or a hot classroom waiting for something to happen? Well, I was suffering that; I was trapped in a boring office all day long feeling stressed and angry all the time. That's when a good old friend of mine came to my rescue, he told me about this project called "GVI". The way he described it sounded so amazing that I couldn't resist, and so, without hesitation, I enrolled in the Pez Maya – Marine Conservation project. I have been living here for one week now and I can tell you, it's seems I made a good choice.
Here at base every day is different, we have several jobs, from making delicious (and not so delicious) food for everyone, to cleaning the common areas and the bathrooms. Everyone knows what to do and when to do it and they always help you when you need it. But I have to say, the best job of all is when we have to suit up and go to diving. This ocean is amazing, full with corals of many sizes and fish of countless colours. And I have to say, I'm looking forward to learning monitoring techniques that that will help me enjoy better the environment that surrounds me.
Subscribe to our Blog
GVI on Instagram
Sorry:

- Instagram feed not found.
GVI on Facebook