By Amy, GVI Volunteer
4 years ago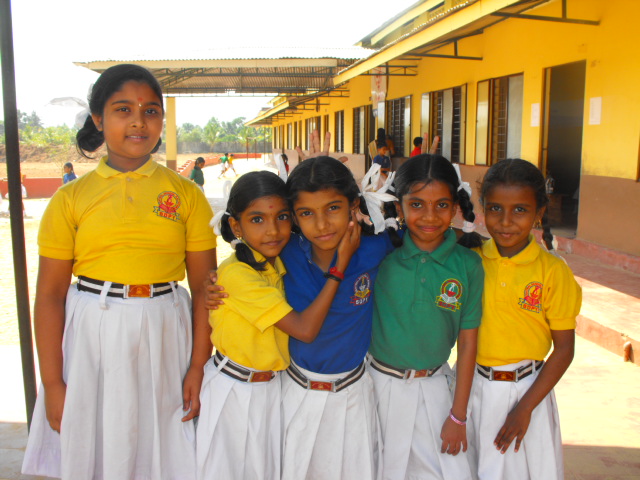 Our introduction to students of Cottolengo School was a fusion of smiles and hands extended. Their abilities are unique, each student currently working on a creative arts or Christmas project. Already I have been able to purchase a beaded necklace crafted by one of the student. Christmas cards and hand painted ornaments are also to be sold to raise funds for next year's investment in art supplies.
The sisters keep to a daily routine and we're able to join the students in assembly, yoga, and outdoor activities as well as assisting creatively in their classes. Invited to teach the children a dance routine for a Christmas, my homework from day one has consisted of dance choreography and music downloads. Realising each student's individual movement capability, teaching of each movement is by way of association with an animal's movements – we have great fun doing the 'monkey', the 'tiger' and the 'butterfly' with jungle music blasting over our speakers. Even some of the Chetchies join in! And now, as the students are becoming more familiar with each movement, the dance moves can be sequenced and choreographed with Christmas music for purposes of the upcoming show.
Each day brings many smiles, sharing in the student's delight as they learn new skills and complete new projects.