By Katie Woodroffe
2 years ago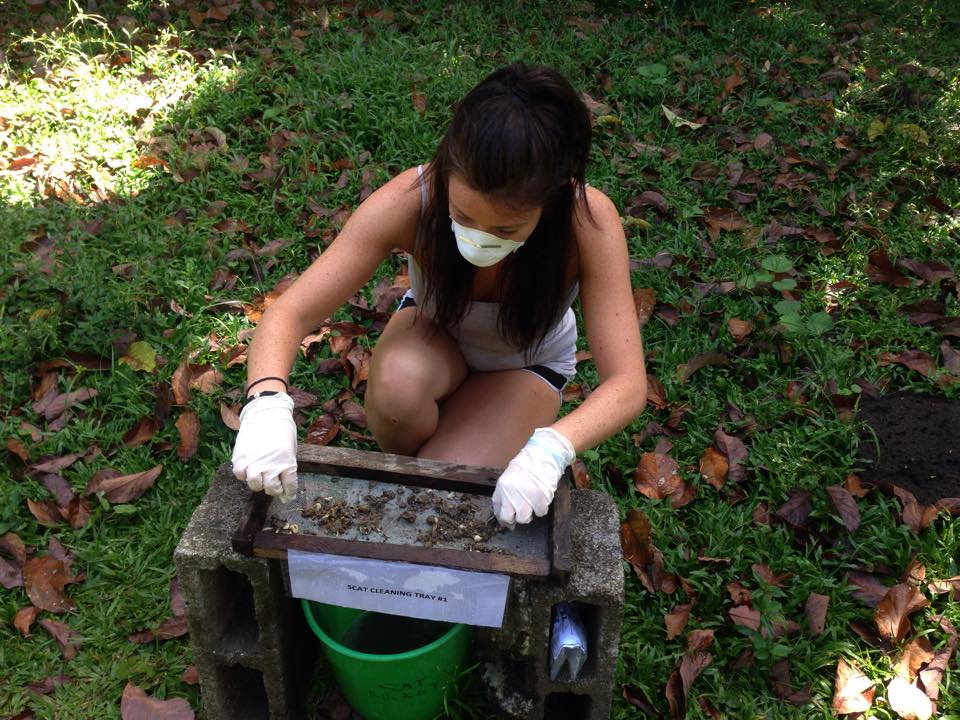 I've learnt many things during my time here at Jalova, many of which will stay with me for the rest of my life. Emergency First Response training, Biological Survey Techniques, Leadership skills, identifying differences between a juvenile Rufescent Tiger Heron and a juvenile Bare-throated Tiger Heron, recognizing the calls of numerous different birds and that sometimes swamps fool you; what looks like the floor of the swamp is in fact three feet of mud.
Combined with the unique sounds of the nest building Montezuma Oropendolas in the coconut plantation and the distant calls of the Howler Monkeys rising after their high canopy slumbers, a part of me wishes I could record the sounds of the rainforest to be used as my wake-up call once I return home.
And the weather here, well, I've learnt it's always changing and a lot of the time at a rapid speed. Just today it was blue skies and hot and with a monkey survey scheduled we were all prepared for a hot walk to our destination. No more than ten minutes into the survey the weather had changed, bringing in strong gusts of wind from the direction of the ocean. These gales quickly began to cause the tallest trees to move and break their branches. We called an end to the survey and headed out of the forest to return to base the safest way, along the beach with the wind whipping up the ocean spray into our faces.
Some mornings I have woken shivering – probably not cold on English standards, but certainly cold for the Caribbean rainforests! The first "Jag Walk" survey I did was in heavy rain. I remember wishing the sun to appear just so we could dry off a little. On a contrast, the second Jag Walk was completed in skies and 35̊c heat. This time I remember wishing for a cloud to appear and cover the sun, even if only for a moment! Of course this did not happen, however the unlimited supply of fresh coconuts made the 14 ½ mile walk slightly more bearable!
As mentioned earlier, I will take away many new skills, but also many memories and the idea that this place is full of life and the plants, the trees, the animals, the weather, just like life is always changing!
GVI on Instagram
Sorry:

- Instagram feed not found.