The most affectionate and fun loving children I have ever met!
By Lucy Taylor
3 years ago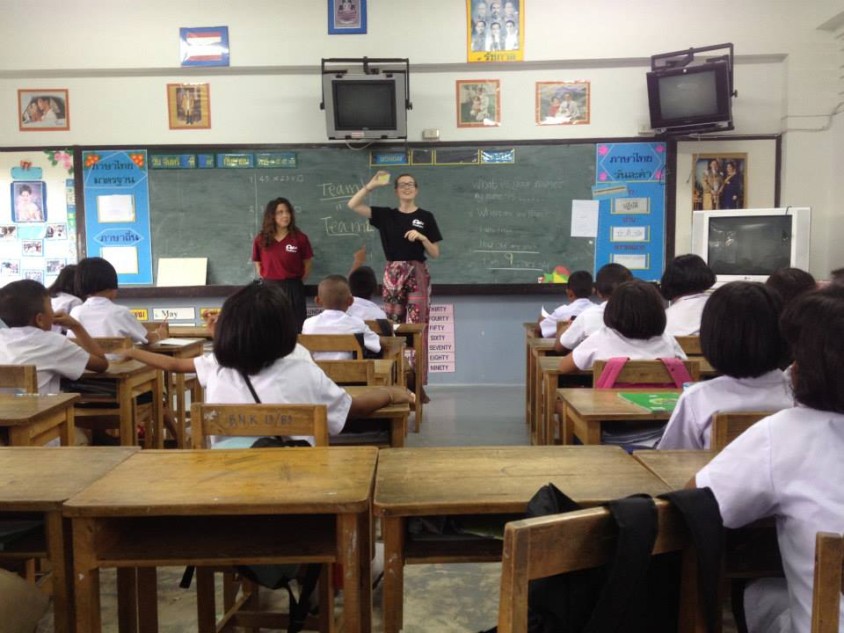 Having spent less than two weeks in Ban Naam Khem so far, I feel I still have a great deal more to see and do during my GVI adventure! (3 weeks in total is definitely not long enough!)
My highlight to date has probably been the time I have spent with the children who live at the orphanage, who are some of the most affectionate and fun loving children I have ever met! Chatting and playing games with them, or even pushing them on the swing seems to make their day!
Being an accountant back home, teaching children is a completely new experience to me and one that I have found extremely challenging, but as equally rewarding. It's a great feeling when you have spent time planning a lesson and the kids seem to have a good time as a result! The GVI staff have been really helpful and supportive throughout giving  encouraging feedback and providing lots of ideas during lesson planning!
My first couple of weeks living in Ban Naam Khem has definitely been a time I shall never forget and I am looking forward to seeing what the final week of my experience brings!
Lucy Taylor – 3 weeks Teaching English to Children Volunteer
Subscribe to our Blog
GVI on Instagram
Sorry:

- Instagram feed not found.
GVI on Facebook