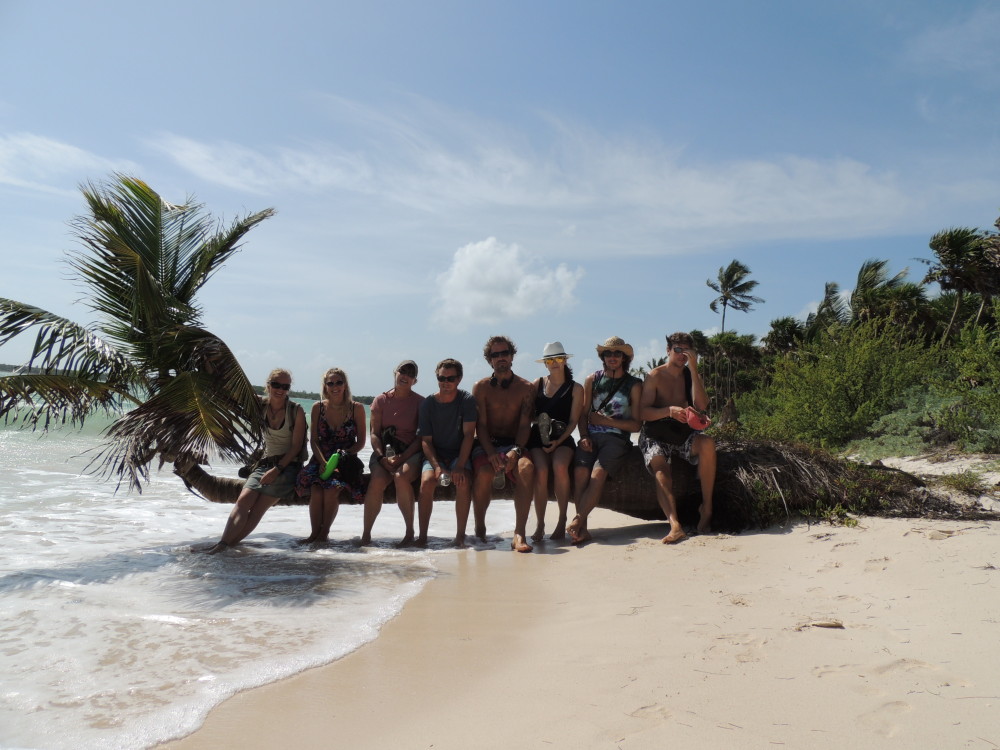 This week is a sad but exciting week as we say goodbye most of the volunteers and staff, but we also welcome 11 new volunteers. We´ve accomplished a lot this phase, lots of PADI courses have been completed, 4 Rescue divers, 7 Advanced Open Water divers and 4 Open Water divers. Additionally, we have continuously patrolled the turtle beach, successfully relocating eggs to safer areas. In just 3 weeks we completed 3 of our monitoring sites for both fish and coral, enabling us to provide a good set of data to our partners.
The work continues for our interns as they progress onto the second half of their adventure. Ben, Sam and Will are packing up and moving to Xcalak for 3 months to complete their Divemaster training.
We´re all greatly looking forward to the end of phase BBQ this evening after an awesome last day of diving, we saw a Nurse shark, nudibranch, a big Remora, mating Green turtles and a huge Green Moray eel. But perhaps best of all was just enjoying our last few underwater moments with the friends we have made over the last few weeks.
As we move into our last few days at Pez Maya we look back and think about how much we´ve learnt. Obviously our diving, science and environmental knowledge has improved amazingly, but also there are more subtle things we learn from interacting with people that might usually not, living in such a unique environment and dealing with situations that do not occur in every day life.
All in all we have loved our time here and look forward to applying the skills we take away from here into our next adventures, as well as a few home comforts…!