A week on board the Bardan
Last week when we went on the marine boat, Bardan, we were lucky to see dolphins almost everyday. We did Dedicated Search on the dolphins behaviour, taking note of the tourist dhows and other species and boats also. It is amazing to see these animals in their natural habitat! You can see them travelling in large groups, and sometimes spot the newborns with their mum. After doing Dedicated Search, we went over to one of the transects in the Marine Park to snorkel. Snorkeling was enjoyed by everyone, with colourful coral and odd looking fish.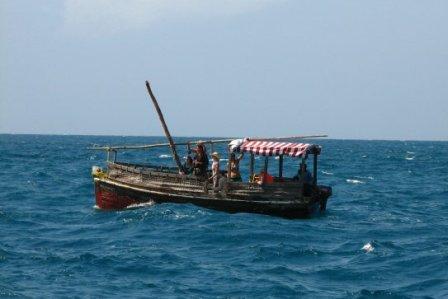 Our boat, the Bardan
Subscribe to our Blog
GVI on Instagram
Sorry:

- Instagram feed not found.
GVI on Facebook