A project with a difference, here to make a difference
Its taken a while but we have finally started a health program here in Kerala! This is an amazing and
truly rewarding project that involves working at a special needs school, as well as running health
workshops in schools and orphanages. Established in 1985, the special needs school we have partnered
with has 200 young children and adults attending, and a faculty of 54 specialist staff and helpers. The
children who come to the school have varying levels of physically and mental difficulties. Some of
disabilities include cerebral palsy, autism, development delay, mental retardation, learning disability,
or muscular dystrophy amongst others. This is a place where help is desperately needed so volunteers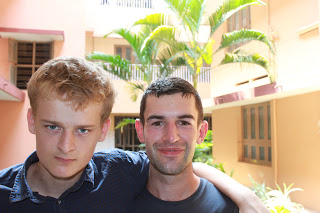 coming down will see how much of a difference it makes with any added help. The school is part funded
by the government; however majority of funds come through donations.
Each day will be different for the volunteers as one will be rotating around the vocational unit of the
school, Early Intervention Unit and Special Education department.
The Vocational Unit is for young adults- everyone over the age of 18. Here they get involved in making
candles, paper bags, carpentry, tailoring or catering (cooking). They are trained and this is an income
generating activity with all funds from sales flowing back to the school and young adults or towards
purchasing supplies. They mostly use recycled materials donated by local businesses nearby. Volunteers
can help this group out with their activities and interact with them.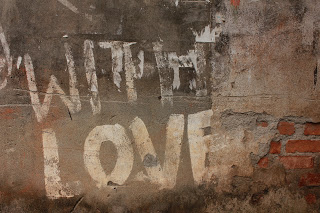 At the Early Intervention Unit volunteers can work with young children under the age of 10 who have
been detected with disabilities. With the help of specialists, these children come for games, sing songs,
have sensory activities, waterplay, puzzle building exercises and so on organized for them. Mothers also
accompany these young children and help is always needed for these children.
The Special Education department is divided into 4 groups- Pre Vocational, Secondary, Primary, and Pre-
Primary. GVI Volunteers are working on a sports program at the moment with these children. We have
divided the groups in to high and low ability and conduct basic physical exercises and play games such as
Along with this school volunteers can also organize health workshops in schools /orphanages and
promote health related topics such nutrition, hygiene, healthy living and so on. The possibilities are
To be a part of this and more sign up today – here is the link https://www.gvi.co.uk/programs/volunteer-
healthcare-project-india!! You don't have to be a qualified special needs teacher/specialist or a
health specialist to work here- all you need is energy, a smiling face and enjoy working in a different
Subscribe to our Blog
GVI on Instagram
Sorry:

- Instagram feed not found.
GVI on Facebook