Renown for its beaches, Fiji is already a top destination for tourists. But Fiji has more to offer. Check out these Fiji foods and fall in love with this Pacific island cuisine when you volunteer in Fiji.
Traditional Fiji food is an expression of culture, having been passed down from generation to generation. But what makes Fijian food so special? Well, what it all boils down to is the fact that Fiji foods are rich in both tradition and flavour. 
The Fijian diet is extremely healthy and full of nutrients, which makes it perfect for people who need plenty of energy to complete their daily tasks in the hot tropical sun. 
Seafood is a major highlight of Fijian food, and Indian cultural influences can be found in the many spices used in Fiji dishes.
One thing's for sure, these three Fiji foods will leave you licking your plate clean!
1) Kokoda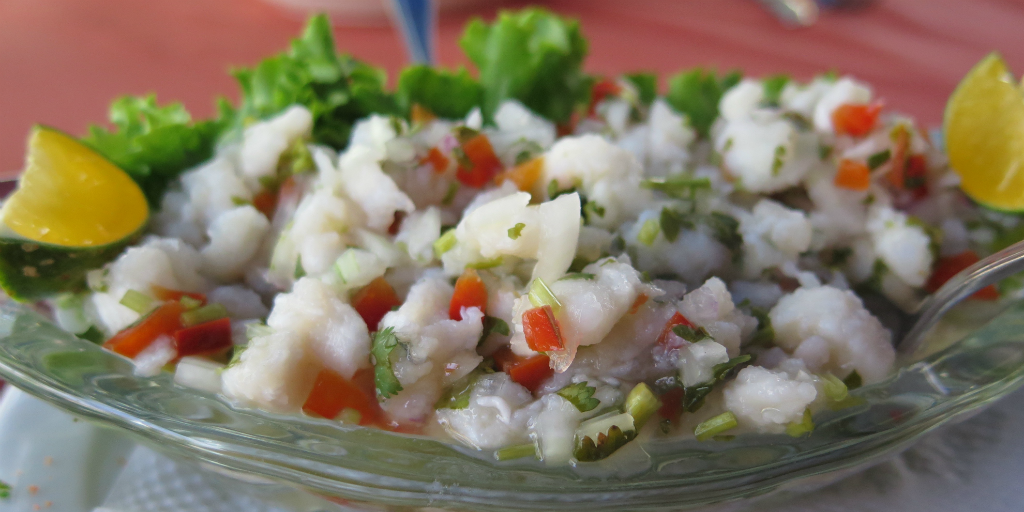 Original image: Ceviche by Clay Junell is licensed under CC BY-SA 2.0
Raw fish is no new craze. People have been intrigued with it for years in its many forms, but in more recent times Hawaiin poke bowls have been the trend to follow, or should we say, swallow.
But if you hop over to the islands of Fiji for foodie inspiration, you'll find what is called "kokoda". 
Kokoda is a Fijian take on the popular fresh-raw-fish dish ceviche.
This Fiji food delicacy is a deliciously light, white fish "cooked" in the juice of a citrus fruit, in most cases, lemon.  The acid from the lemon juice "cooks" the fish while it's being marinated, firming up its texture and turning it opaque white in colour.
The fish is accompanied by a thick coconut cream dressing, which makes for a beautiful contrast of tangy and creamy flavours. 
In Fiji, kokoda will usually have a bit of an extra kick as many Fijians like to add in extra spices and chillies.
While you can find many variations of this dish throughout the Pacific islands, the base is always the same – a sharp bite from the citrus juice, the creaminess of the coconut milk and pieces of fish. 
2) Lovo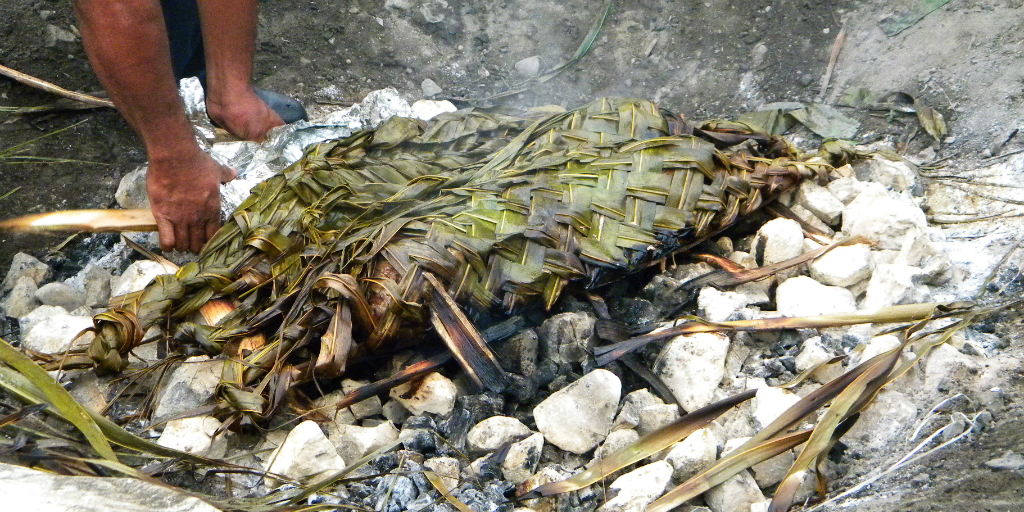 Original image: Lovo by LynneS is licensed under CC BY-SA 2.0
The word "lovo" means "a feast cooked in the earth". Lovo is extremely popular in Fiji.
So what exactly is a lovo?
Well, a lovo differs from other Fijian dishes in that it's not referring to a specific dish, but rather to the method of cooking that is used. 
A lovo refers to the Fijian take on the traditional practice of underground cooking that can be seen throughout the Pacific region. In a lovo, the food is chosen and prepared before being wrapped in tin foil or banana leaves, and placed on hot rocks in a shallow pit dug in the earth. 
Cooking is slow, and takes around 3–4 hours in this steamy underground oven. 
The result? 
Beautifully tender meat that is full of smoky flavour as a result of the banana leaves used in this underground furnace.
This method is used to cook large quantities of food at one time and is often seen as a way to bring people together. Passed down from generation to generation, lovo cooking has a lot of meaning to the people of Fiji.
Today, lovo cooking is mainly used for celebrations and special occasions, but hotel resorts often offer weekly lovos as a way of giving travellers a taste of the culture of Fiji cuisine.
3) Fish suruwa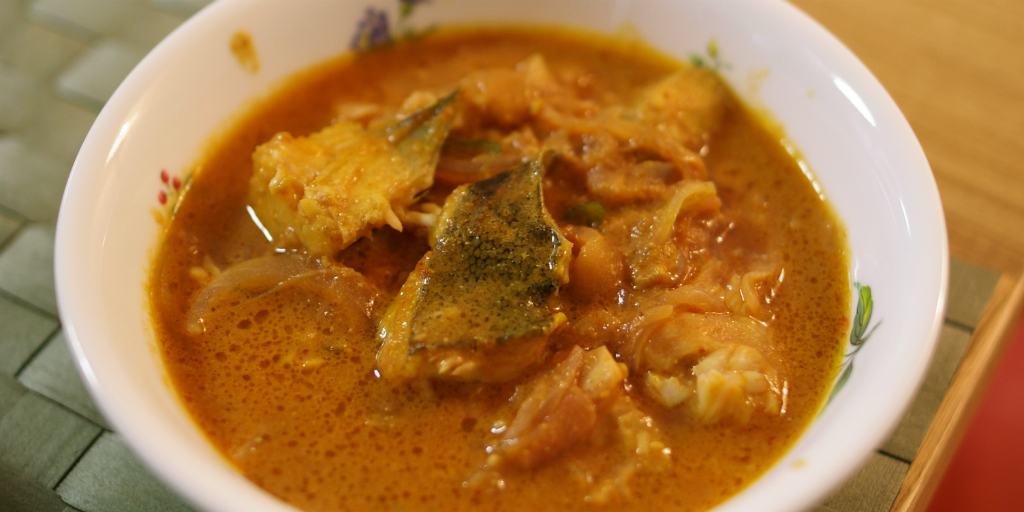 Original image: Flatfish curry by pelican is licensed under CC BY-SA 2.0
Don't be shocked if you catch the scent of fragrant curries, rotis and naan bread floating through Fiji's tropical islands. With nearly 40% of Fiji's population coming from an Indian heritage, it makes sense that many of the foods of Fiji have a strong Indian influence.
Fish suruwa, or fish curry, is one of the foods in Fiji that showcases this Indian influence on both the culture and cuisine of the Fijian people.
Like most curries, this traditional Fijian food is served with rice and eaten as a main course. 
The curry is made with a popular food in Fiji – firm white fish – and accompanied by onions, tomatoes, coconut milk and of course, chillies. This Fijian dish is given flavour and colour by adding different spices such as cumin, garam masala and turmeric.
Don't miss out on the opportunity to taste the incredible foods of Fiji when you get to travel as a volunteer in Fiji. Contact us to chat about your next volunteer trip.
Megan Colborne is a junior content writer for GVI, and an alum of the GVI Writing Academy. The Writing Academy is a skills-development program that pairs development editors with budding travel writers. Learn more about the program here.