8 Unmissable Things To Do in Magical Cambodia [Infographic]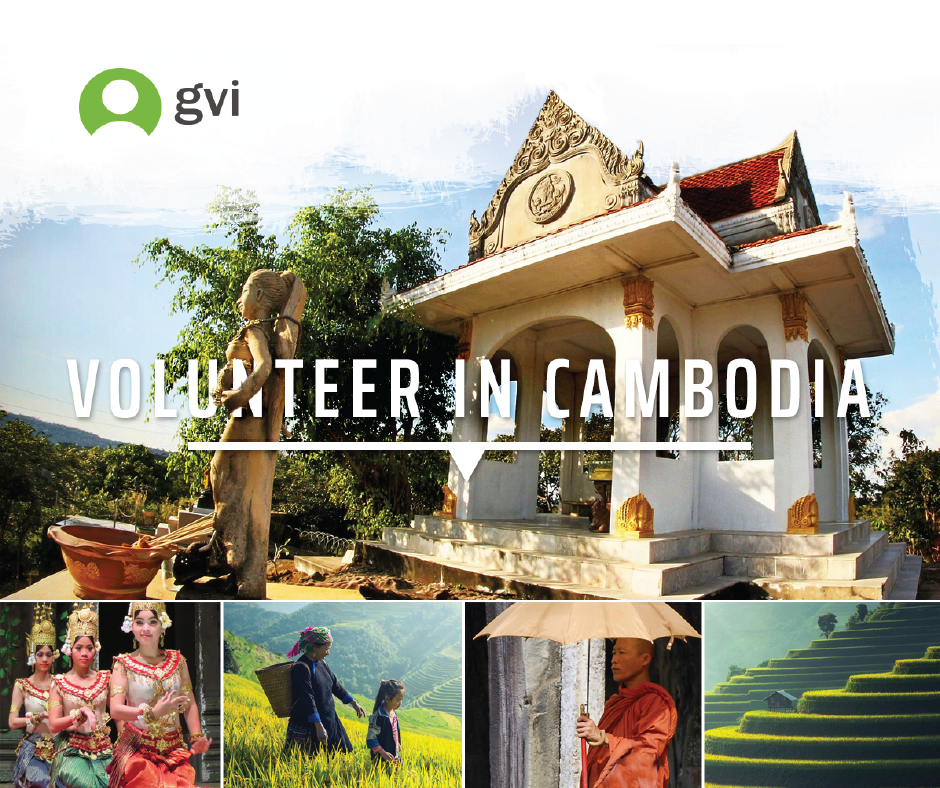 Magical is an understatement when describing the beauty of the Kingdom of Cambodia. You'll never believe how truly magnificent this south-east Asian gem can be unless you visit it yourself! Here, this is everything you need to know before you go.
If you would like to find out how you can contribute to making a difference in the local community with our pioneering new community development programs, visit our program page for more information.
Unmissable Things To Do in Cambodia

Say Angkor Wat?
You've got to have seen pictures or heard of Angkor Wat, one of the most beautiful ruins in the world! Intricate carvings depicting scenes from Hindu mythology cover just about every surface. Visit at risk of having your mind blown!
Ancient Khmer Architecture
You'll find many other amazing sights in the Angkor Wat Archeological Park. Exploring can take anywhere from one day to a full week! Banteay Srey temple, the ruins of Beng Mealea & Ta Prohm… awaken the dormant Lara Croft within you!
Explore Cambodian Culture         
Siem Reap in the north is a hotspot for Cambodian culture. Learn about Cambodian art, past & present by visiting the training facilities of Artisans Angkor, a social enterprise whose mission is to train modern-day Cambodians in traditional Khmer crafts.
Discover Modern Cambodia
In the capital of Cambodia, Phnom Penh, you'll discover wondrous sights like the Royal Palace. On the other side of the Royal Palace, if you are in search of Enlightenment, you can attend free meditation sessions at the splendid Wat Langka.
Celebrate Cambodian New Year
If you're in Cambodia in April, you'll absolutely have to welcome the New Year with the locals in a three-day celebration filled with spiritual decoration, selfless gift-giving, &, of course, live music, over-the-top costumes, & dancing.
The Exotic Flavours of Cambodia           
Cambodian cooking & eating philosophy centers around creating a holistic blend of contrasting flavours, salty, sweet, sour & bitter. Sit down to a meal of rice porridge & dried fish or  grab a cup of condensed milk sweetened coffee.
Tropical Islands & Immaculate Beaches
You won't find many places in the world with islands this secluded & beaches this pristine. Visit one of them to Spend your time lounging in a hammock under the palm trees or diving down to the bright corals.
Scenic Landscape & Incredible Wildlife
There are a number of Asian elephant sanctuaries close to Siem Reap working to restore the forest & protect elephants from kidnappers & poachers. You can visit one of the ethical eco-tourist destinations to play a small part in conserving the endangered species.