4 weeks on the Expedition Project: Compost toilets, Reforestation and Netball
Since starting on the Construction program at GVI's Babale base in mid November we've been put to work on a variety of projects. Our main focus for my first fortnight was working on the completion of the composting toilet up at the primary school in Silana Village.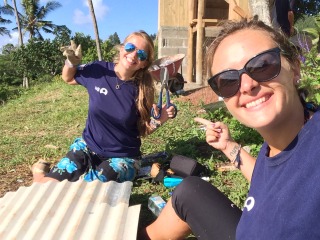 The existing volunteers had made good progress on the foundations and frame of the toilet. Throughout my first two weeks we completed the walls using pine lining, added ventilation pipes to the composting chambers, added roofing, a staircase and doors, and worked on the actual toilet seat design. With just a few odds and ends to finish up we can now pretty much call it finished.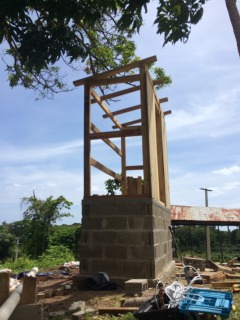 With the school year finishing at the end of the month our Education team have now joined forces with us meaning we've got one big team until the end of the year. Together, we've been working on two buildings in the village. We went up into the forest at Tovo to source some vesi tree trunks as posts for the extension to the base kitchen. To help with sustainability we planted a good number of vesi seedlings to replace the ones we were extracting. Another environmental project we've started to work on is data collection for GIS mapping of a local timber yard in Naisinu village. This is all in preparation for future environmental projects in 2015.
In between the busy work days and adjusting to village life I've been training hard with the Tovo Netball team here in Silana. It was all in preparation for an inter village tournament in neighbouring Nataleira Village. After a solid fortnight of training I was able to represent the team on day two of the tournament. We didn't win, but it was great to take part and play with a great group of young women.