29/04/2013 3, 2, 1.......Action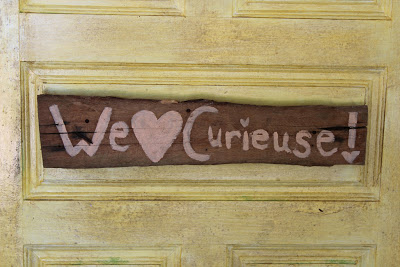 This week kicked off with two charming and flamboyant French visitors; Emmanuel and Serge who were filming a documentary on behalf of WWF. The documentary is focused on eight islands in the Western Indian Ocean, one being Curieuse. On Friday they joined us for a long wurtle, filming the digging up of hatched nests and interviewing us about GVI's work on the island (some of us really knew how to work the camera- aka 'film star on the horizon Cat'). Unfortunately we only had one excavation with no live hatchlings as it is coming to the end of the turtle nesting season.
Sunday night came around and there was supposed to be a meteor shower so all the volunteers made camp on the volleyball court. After an awful lot of faffing around (something as you can see our base manager Reggie takes very seriously) we settled down only to find the camp thief had stolen Lottie's rocks for her mosquito net…not only that but we had also got the wrong date and missed the meteor shower entyrely!

 

Half the volunteers were up at 5am to head out on a Coco de mer. A very sleep deprived Sanna somehow managed to smash the paint pot on the first tree …Maria was in desperate need of a siesta when they got back to camp.
On Monday, we received a guest lecture from an organisation called 'Earthwatch' who are currently working on the Island studying the Coral reef
in the Marine Park.
 

It was great to learn more about the local marine life as well as the terrestrial which our program is mainly focused on, and understand how the two ecosystems interact. 

 
Snurtles are always a highlight when it comes to field work and some were lucky enough to spot a blacktip reef shark off Anse Mandarin. We had an extremely fun but hardworking week collecting data – Lottie kept her energy levels up with her regular foraging visits to her huge snack pack stocked full of chocolate.
The solar panel was out of action for a night so with no power we all had a great evening sat around the Bommie singing the entyre Disney collection while Zach played guitar. Julia even treated us to a rendition of hometown glory. However the highlight of our week had to be our fancy new giant hammock built by our chicos guapos!
We are all looking forward to the next few days ahead, particularly the mangrove inundation and Friday when we get to teach a group of primary school children from Praslin about coastal erosion and the different species that live here on Curieuse.