20/03/13 A brief hello from Alex and Sebastien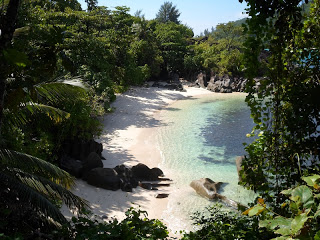 Have just finished my first week on base, although feels like a lot longer, everyone has been very welcoming and I am starting to get used to the early starts and daily duties. The diving has been amazing, the water is so warm and clear and I have been lucky enough to see a hawksbill turtle, eagle rays and a humphead wrasse as well as my first shark whilst snorkeling. Some of the older volunteers took us "newbies" to the capital Victoria and we spent Saturday relaxing on the beach and had a go at paddleboarding. I'm looking forward to see what the new week has to offer.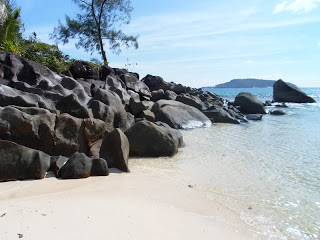 Hello
my name is Sebastian! I have been here in the Seychelles/gvi camp for about one week now! I have started to learn how it works here on the camp and have had the chance to meet everyone that lives here at Cap Ternay. It was really fun and interesting to come and see this place and meet so many new people.
I will be staying here for about 3 months and I'm really looking forward to it. In just the few days I have been here I have been lucky to see Eagle Rays, Dolphins and on my first snorkelling tour around the bay
I was even lucky enough to see a shark, It's the first time in my life that I have seen one and I'm happy about it! It was a little white tipped shark. The environment and the diving here are so amazing!
From Sebastian