Our 12 top things to do in Cape Town
By ACJ volunteers
3 years ago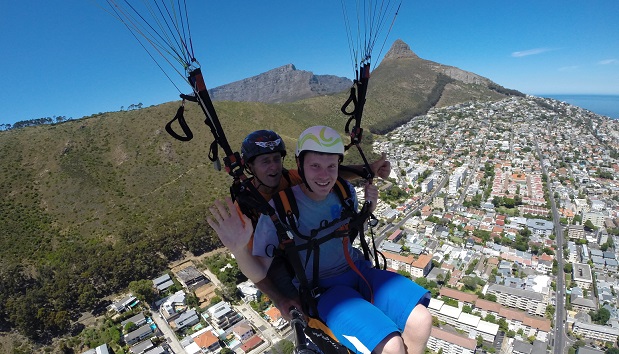 Top Twelve Things to do in Cape Town
It's break time at ACJ Primary, and we are discussing things to do in Cape Town. We're a mixture of teaching and sports volunteers and after some discussion, we've narrowed it down to our top twelve.
 Paragliding off Signal Hill: a fun adventure giving a completely different view of Cape Town.
 Robben Island: which is a good way to connect with the history of the country.
V and A Waterfront: has a great range of restaurant and shops, there's cultural activities and it's a great place to relax
The Red Bus and the Blue Bus tours: the hop on hop off experience and a good way to see all the sights of Cape Town. The red bus is more the inner city and Table Mountain and the Blue Bus offers a free wine tour, a walking township tour and some great views.
Table Mountain: whether you climb the mountain of go in the cable car it's a great experience and a picturesque view
 The Biscuit Mill: A great place to try a whole range of local foods on a Saturday morning
Morning or afternoon tea at Mount Nelson hotel: classy and delicious
The Baz Bus tour: This takes you all the way to Cape Point. A great day out. Along the way you'll see baboons, penguins and seals.
Absailing off Table Mountain: some scary moments but highly unlikely you'll actually fall off the mountain.
Museums galore: there's District 6, The Rugby Museum, the heart transplant museum and lots more.
Lionshead: an amaing place to watch the sunrise
Visit BoKaap; such an interesting multicultural place to visit with it's cobblestone streets and colourful houses
So if you are planning to join us here in Cape Town, be assured that there is plenty to do on weekends!