03/04/2013 The Final Week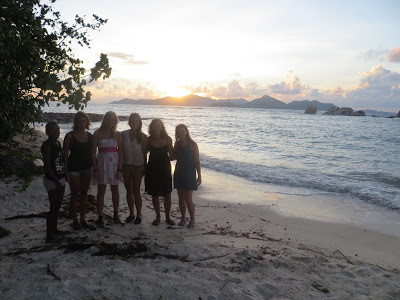 The final week is upon us and the volunteers are as busy as ever. After a fun and late social night the volunteers were able to enjoy a relaxing weekend on the island of La Digue. While riding bikes around the island they enjoyed the sights of beautiful beaches, five star hotels, and wonderful food at the local shops and restaurants. It was a great way to spend the last weekend enjoying a different kind of scenery exploring a vanilla plantation and the nature reserve whilst spotting the paradise flycatcher; not seen on Curieuse. Monday came and it was back to work. Alex D and Flo had an early start doing a tough early morning coco de mer. First, however, they had to wake Alex R who had accidently slept through his alarm. After a rough and frantic start they were ready to head out with Reggie. Things looked up as they pushed through recording the data for the trees; they even managed to set the bar high recording 142 trees shattering the previous record of 104 set last month.

 

The other volunteers were on Grand Anse excavating nests and were fortunate enough to find a hatchling which can brighten any morning. The next day some of the girls helped Emma Morgan, a genetics PHD student working on research with coco de mer trees in the Seychelles. It was long and hot, but rewarding knowing they helped better understand the mystery of this magnificent palm.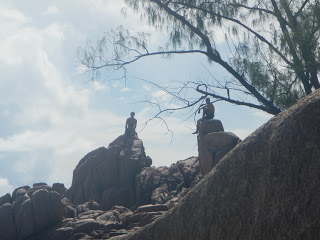 Despite the fun that everyone is having there is a little sadness for some that know that their days on this expedition are now limited. This goes especially for the two Alex's who have been inseparable since January. They have worked hard while still managing to cause a little mischief and bring smiles to the whole camp. Although they are excited to go back to their family and friends they are sad to leave the family they created here. So many memories and bonds that were created in this last three months are ones that may last forever. All the volunteers have exchanged information to keep in touch and are trying to enjoy their last days together creating the memories that will last them their life, and remembering the last hours they will spend with friends that they will keep forever. I know that I can speak for everyone when I say that this is one of the best experiences of our life, and I thank the staff and all the volunteers for making this truly amazing.