Under 18's Alternative Spring Break Marine Conservation Experience in Mexico
Spend your spring break exploring Mexico's underwater environment and learning about vital conservation issues, earn your PADI Open Water certification, and immerse yourself in Mexico's vibrant culture!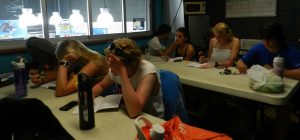 Our Impact
Location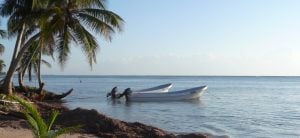 Yucatan
GVI run a number of research bases on the Yucatan Peninsula from the remote jungle to stunning tropical beaches. Bases are situated travelling south along this beautiful peninsula past white sands, palm trees and deep blue waters.
Program Information
Use your spring break wisely! Travel to Mexico's stunning Yucatan peninsula and take an entire week to learn about local and global marine conservation issues. Spend your days learning research techniques while you earn your PADI open water certification. In your free time explore the ancient world of the Mayan's and discover the cultural delights of Mexico.
Overview
Project Life
Project Details
Adventure
The Team
Dates & Costs
Overview
Spend your spring break in Mexico on the world's second largest reef learning how to dive, while you discover the world of marine conservation. Learn practices and research techniques used by marine conservationists.

Take your spring break week to partake in an alternative experience giving you the chance to focus on personal and global development. Learn a bit more about the ins and outs of marine conservation and discover if this may be a career path that you would like to pursue.

In addition, spend a week with regional experts who will introduce you to the beauty of Mexican culture. Visit Mayan ruins, relax on palm tree laden beaches, trek through dense jungles, and sample one of the world's most complex cuisines.

Highlights Include:

Discover the breathtaking beauty of marine life in one of the world's most diverse reef locations. Alongside corals and tropical fish be prepared for possible sightings of manta rays, sea turtles, dolphins, and bull sharks.

Complete your PADI dive certification which is recognised internationally and opens up a whole bunch of diving opportunities.

Explore Mexico! The region, along with diving, is famous for its bountiful cenotes, stunning beaches, historical ruins, and vibrant atmosphere.
Testimonial
"Martin was the first one who spotted it. Approximately 2.5 metres of pure bull shark madness faced us. We just couldn't believe it! So graceful it swam around us for a minute or two and we studied every single fin move motion. It swam in a half circle in front of us then turned around, swam back and disappeared."
GVI Live
These updates cover all programs in this location
GVI Mexico
Support our fundraising event to make a great impact in Playa del Carmen, for more info visit: https://t.co/GsPDLbbY47
4 days ago
GVI Mexico
Today we spotted a spoonbill nest on a small island on the reserve. Exciting to see more of these beautiful birds!… https://t.co/OP6qBSOauu
4 days ago
Yucatan Video
GVI Blogs
Project Life
You will be met by GVI staff at the Cancun airport where you will be introduced to the rest of the group! On the first day you will be introduced to the projects that are running in Mexico, start learning about conservation issues affecting the area, and go through a general culture class where you will learn some basic Spanish language and a bit about Mexico's history and current culture.

Straight away you will start your PADI Open Water diving course. Before heading for the ocean you will practice some basic techniques and get used to the equipment with some confined water training. Included in the course will be most of the specialised gear that you will need, training materials, and ultimately the exams and certification that will allow you to continue diving after your spring break week. Of course, you will be working with true experts in their field sharing not just their passion for marine conservation but also their top diving techniques.

Putting your newly acquired skills to the test is incredibly rewarding. You will quickly be out in the tranquil waters of the Caribbean where you will learn practical conservation skills and take in the beauty of life below the water.
What's Included
24-hour emergency phone

24-hour in-country support

Access to Alumni Services and Discounts

Airport pick-up (unless otherwise stated)

All necessary project equipment and materials

All necessary project training by experienced staff

Location orientation

Long term experienced staff

Meals while on project (except on work placements for long term internships)

Safe and basic accommodations (usually shared)

Welcome meeting
What's Not Included
Additional drinks and gratuities

Extra local excursions

Flights

International and domestic airport taxes

Medical and travel insurance

Personal kit

Police or background check (where necessary)

Visa costs
Project Details
GVI's work in the region consists mainly of collecting data in the northern section of the Mesoamerican Barrier Reef. We work with local partners with the aim to form a comprehensive overview of the ecological health of the reef, determine the species and breeding success of marine turtles in the area as well as develop an 'Ecological Research and Awareness Centre' with education and awareness programs for the local community.

Overall, our monitoring program in Mexico aims to provide a long-term record of coral and fish species abundance over time to contribute to the long-term survival of the reef.

From a personal perspective, being able to experience this region and having access to local examples of the principles and techniques will provide you with confidence and a clear understanding of important concepts such as best practice principles. You'll develop effective teamwork and leadership skills and be prepared for working in remote and challenging locations. Fish and coral identification, the threats facing reefs, as well as the hazards of conducting reef-based research will further prepare you.

The new life skills you'll develop will improve your understanding of the relationship between environmental sustainability and communities, a key understanding when working in the field. Your ability to live and work in a foreign country as a part of an international team and manage individual and team responsibilities with good communication and collaborative skills will be invaluable in your career.
What's Included
24-hour emergency phone

24-hour in-country support

Access to Alumni Services and Discounts

Airport pick-up (unless otherwise stated)

All necessary project equipment and materials

All necessary project training by experienced staff

Location orientation

Long term experienced staff

Meals while on project (except on work placements for long term internships)

Safe and basic accommodations (usually shared)

Welcome meeting
What's Not Included
Additional drinks and gratuities

Extra local excursions

Flights

International and domestic airport taxes

Medical and travel insurance

Personal kit

Police or background check (where necessary)

Visa costs
Adventure
Although this trip follows a structured itinerary, don't think you won't be seeing and doing some amazing things! During your weekend with us, you'll embark on an amazing day trip before returning to base to continue with more diving and underwater conservation.
The Team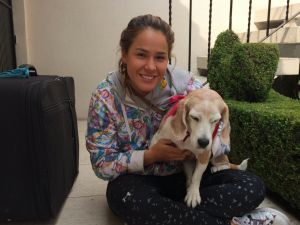 Daniela Pineda
Base Manager
Meet Daniela, our awesome base manager in Playa del Carmen. She is passionate about working with kids and being involved in education in Mexico, her home country. Daniela has a degree in psychology and obtained her Masters  in psychoanalysis, which facilitates her with the interaction with kids and volunteers.

Her volunteering journey started out when she joined GVI on our National Scholarship Program and now she has returned to the field to continue making a difference. Daniela worked as a therapist with adolescents with addictions and as a teacher of a special need school and being with other human beings is her speciality. She has travelled to many places abroad and she also used to be a professional dancer for a few years of her life to pay for some of her studies. "I trained in a circus, from acrobats to juggling, I wasn't really good but the family you get to know there is amazing."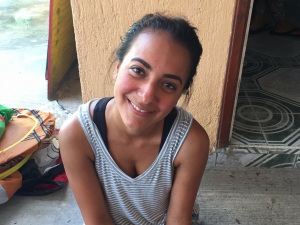 Olivia Rodriguez​
Community Officer
Meet Olivia, our fantastic community officer in Playa, Mexico. She was a volunteer in a Animal Shelter in San Antonio, Texas. She then started working  as a Intake Coordinator for the City.

She loves traveling, learning new things, being on the move and meeting new people. Her favourite part about working with GVI is helping others, making a difference in the world, meeting new people and the opportunity of traveling to another countries.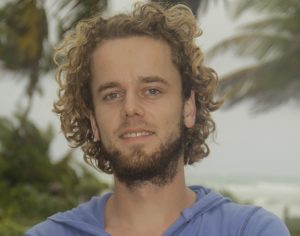 Friso Dekker
Science Officer
Meet Friso, our sensational science officer in Pez Maya, Mexico. He has backpacked through Australia for 6 months, travelled in South-East Asia for a total of about 3 months. He's spent 5 months on Curacao, Dutch Antilles, and 3 months in Indonesia (Sulawesi and Borneo) for research projects. He Lived and studied in New-Zealand for 6 months and spent another month as a volunteer in a resort in Nha Trang, Vietnam.

He has a Bachelor degree in Earth Sciences and Master degree Limnology & Oceanography at the University of Amsterdam. He is also a PADI Divemaster and thus member of PADI Pro's.

What he loves the most about GVI is firstly, the people, who he works with at the moment and secondly, practically living on a beach and having an amazing coral reef right on his doorstep is pretty great!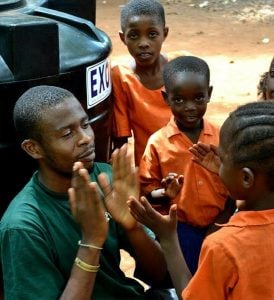 Kopa Mchasa
Community Field Staff
Meet Kopa, our Kenyan born Community Field Staff Member in Playa del Carmen, Mexico. This ambitious African studied Community Health and Development at the African Institute of Research and Development studies. It was GVI's objectives and sustainable projects that first attracted him to join our team.

Kopa joined GVI in 2012 as a valued staff member in Kenya. Here he put his skills and knowledge to work and managed to upgrade a new health project to a standing one. Kopa, or Doctor as his friends call him, also worked with PSI (Population Services International) for 15 months and with the Kenyan Ministry of Public Health for 4 years.

Kopa is crazy about Zanzibar's golden beaches and apparently he is quite the multitasker - he can make sounds from his mouth and whistle at the same time! Living in Mexico, he is having the time of his life, meeting different people with different cultures from all parts of the world!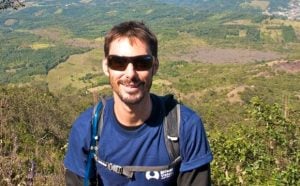 Daniel Ponce-Taylor
Director of Programs
Meet Danny, our Director of Programs. Although he's based in Playa del Carmen, Danny oversees the development and running of all of our field operations. He started out with GVI as our Country Director in Mexico and quickly became an invaluable part of the team.


Although being Director of Programs is a pretty demanding job, Danny manages to find time to do the other things he loves in-between. He's an avid photographer and is always training for a triathlon or ironman.


What's Danny's favourite aspect of his job? "Starting new projects – we get lots of request for assistance and it's difficult to decide when funds are limited. The evaluation process and those initial talks with local partners are very interesting. Seeing projects grow from an idea to full programs is very exciting. I also love the relationships you create with local organisations, they become friends and we jointly work to achieve the project aims."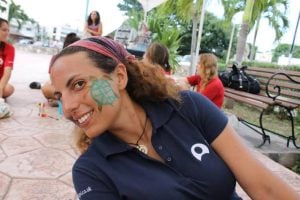 Andrea Ezeta Watts
Science Officer
Meet Andy, one of the Science Officers and also one of our newest staff members in Pez Maya Marine conservation program. Andy holds a degree in Biology and is a certified Dive Master and boat driver. Originally from Mexico city Andy worked in a Science communication office, where she was in charge of designing board games, writing TV scripts and collaborating in a radio program.

Meet Andrea or Andy as she is affectionately known around the Pez Maya hub. She is one of our awesome Science Offers, is a certified Dive Master and holds a degree in Biology. Originally from Mexico City, she used to work in a Science Communication Office, where she was in charge of designing board games, writing TV scripts and colloborating in a radio programme.

Lucky for us, Andy got fed up with her life in the city and started looking for a way to develop her biology skills in the field. She came across GVI and volunteered as one of our National Scholarship participants. Having impressed everyone by the end of the programme, Andy was offered a temporary staff position on our turtle monitoring programme and is now the newest edition to our growing team in Mexico.

Andy is also a professional fencer! She has travelled the world competing in international tournaments and was one of the best fencers in Mexico before she retired. So if you fancy testing your fencing skills while visiting our Pez Maya base, don't forget to challenge her to a friendly dual!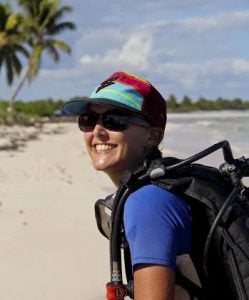 Kerry Passingham
Dive Officer
Meet Kerry, our IDC Staff Instructor in Pez Maya, Mexico! Kerry's diving adventure began in 2008 in Coffs Harbour, Australia, where she managed a hostel with an onsite dive shop. After attempting a 9-5 lifestyle, Kerry decided the ocean was calling and joined our Divemaster Internship in Mexico. She completed her work placement at XTC, which led onto her completing her Instructor Development Course as well!

Kerry went on to use her qualifications to work as an instructor at a PADI Career Development Centre in Vietnam, where she progressed to an IDC Staff Instructor whilst managing two of their dive centres.

Since leaving GVI it was always Kerry's aim to return as a staff member and we are thrilled to have her back! "I am excited to see many new Divemasters and Instructors as a result of these internships and see them on the road towards an exciting and rewarding career path."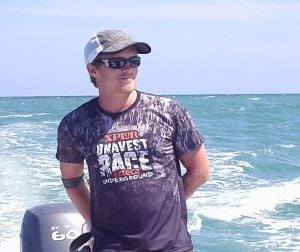 James Clark
Base Manager
Meet James, a certified Dive master, EFR Instructor and a graduate in Environmental Science. James is our base manager and a very skilled boat driver, teacher and maintenance guy at our Marine conservation program in Pez Maya, Mexico!

Before joining GVI James worked with various NGO's around the World and has even lived in Madagascar! "It's such a massive country! There's so much to do and see and the biodiversity on land and in the ocean is incredible!"

What's James's favourite aspect of his job? "The point when volunteers have been here for a few weeks and start to remember the names of things in the sea, seeing that extra bit of excitement when they see something and can name it – that's when I know I'm doing my job right." The most interesting discovery up to date was when he found an anchor which they have lost a few months previously, with a fairly large octopus attached underneath.

Random fact about our James, he can sing All The Countries of The World by the Animaniacs! Make sure you request a rendition when you visit our Pez Maya hub!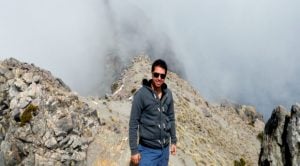 Alejandro Vazquez
Logistics Coordinator
Meet Alejandro, our logistics coordinator in Playa del Carmen. He started out with GVI as one of our National Scholarship Program participants in 2007. With a degree in Tourism Management and a passionate commitment to improving our world, we just had to keep him!

Alejandro's favourite aspect of his job? Our Partners. "The opportunity to partner with organisations that share our goal to make the world better is amazing, also seeing the way volunteers connect with the children and the huge effect they have on their development, even over a short period of time. They're a great resource for the children's education."

When he's not working, Alejandro likes to explore the local area, visiting the Mayan ruins and national parks, or relaxing at the beach.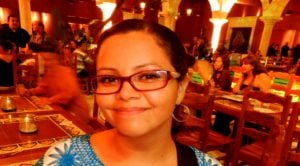 Lluvia Soto
Country Director
Meet Lluvia, our Country Director for Mexico. With a history in environmental education, she initially joined GVI as a participant in our National Scholarship Programme, and we just couldn't let her go!

Lluvia is a qualified Dive Master and Biologist, who she spent 3 years working as field staff and base manager in Pez Maya.

Her favourite experience since she joined GVI? Diving with dolphins. "We were on our way to a dive site when a pod of dolphins came along and started jumping in and out of the water alongside the boat. They stayed with us for the entyre dive, getting really close and were looking at us. It was of course, my best dive ever!"

What does Lluvia think volunteers contribute to the projects? "The work that the volunteers do is extremely important; if it wasn't for them we wouldn't be able to run the projects. The different activities they do like collecting data on the reef, delivering environmental education lessons, helping out running the toy libraries, all help our partners to achieve their goals."