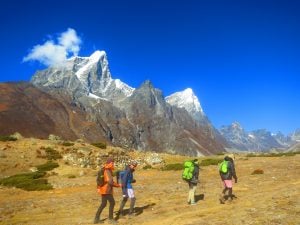 Throughout the year our team of expert staff and alumni hit the road to visit a number of university and college career fairs. We are always confirming new dates so check back soon for more dates and locations. In the meantime we have listed a few of our upcoming career fair, have a look to see when we are in your area!
YOU CAN FIND US HERE NEXT: 
2017
March:
Careers and Apprenticeship Week – Easton & Otley College, Easton Campus, Tuesday 7th March
Careers Fair – St Swithuns School, Winchester. Tuesday March 7th 2017
Alumni Presentation – Sixth Form South Hampstead Senior School, Wednesday 22nd March 2017
'Go Green' Careers Fair – Aston Uni, Birmingham, Thursday 9th March
Careers Fair – Sir Williams Perkins School Chertsey, Thursday 9th March
Careers Fair – Bromley High School, Kent. Thursday March 16th
Careers Fair – Loughborough Grammar School E Midlands, Monday March 20th
'Beyond 18 day' – The Coopers' Company and Coborn School, Monday March 20th
Summer Opportunities Fair – Plymouth University, Wednesday 22nd March
Careers Fair – Worksop College, Notts.Thursday March 23rd
Careers Fair – Shrewsbury School, Shropshire. Friday March 24th
Bridgelink Stand – Heriot Watt Uni, Edinburgh. Friday 24th March
Next Steps event – Harris City Academy, Crystal Palace Wednesday 29th March
Gap Year Fair – Langley School, Norfolk Thursday 30th March
April:
Volunteering Wednesday Stand – Oxford Brookes Uni, Wednesday April 5th
May:
Careers Fair – Kimbolton School, Huntingdon. Tuesday 2nd May
Careers Fair – Berkhamstead School, Herts. Thursday 11th May
Progression Week Presentation – Peterborough Regional College. Friday May 12th
Festival of the Sea 2017 – Dunstaffnage, Scotland 26th-28th May 2017
June:
Careers Fair – Repton School, Derby, Tuesday 13th June
Gap Year Fair – Uppingham School, Rutland, Monday 19th June
Careers Fair – Oundle School, Peterborough. Thursday 22nd June
September:
Adventure Travel Show – NEC Birmingham 16th & 17th September
November:
Careers Convention – Wellingborough School, Tuesday November 14th
Can't wait for the next event? Chat to us now on live chat in the right hand corner or complete our enquiry form and we will call you back.

GVI BROCHURES
Choose from our selection of brochures
View Brochures
PROGRAM SEARCH
Find you perfect program using our advanced search.
Search now