Testimonial from Barbara Ward
I have every respect for the people employed by GVI who dedicate years of their lives helping those less fortunate than we in the developed world are.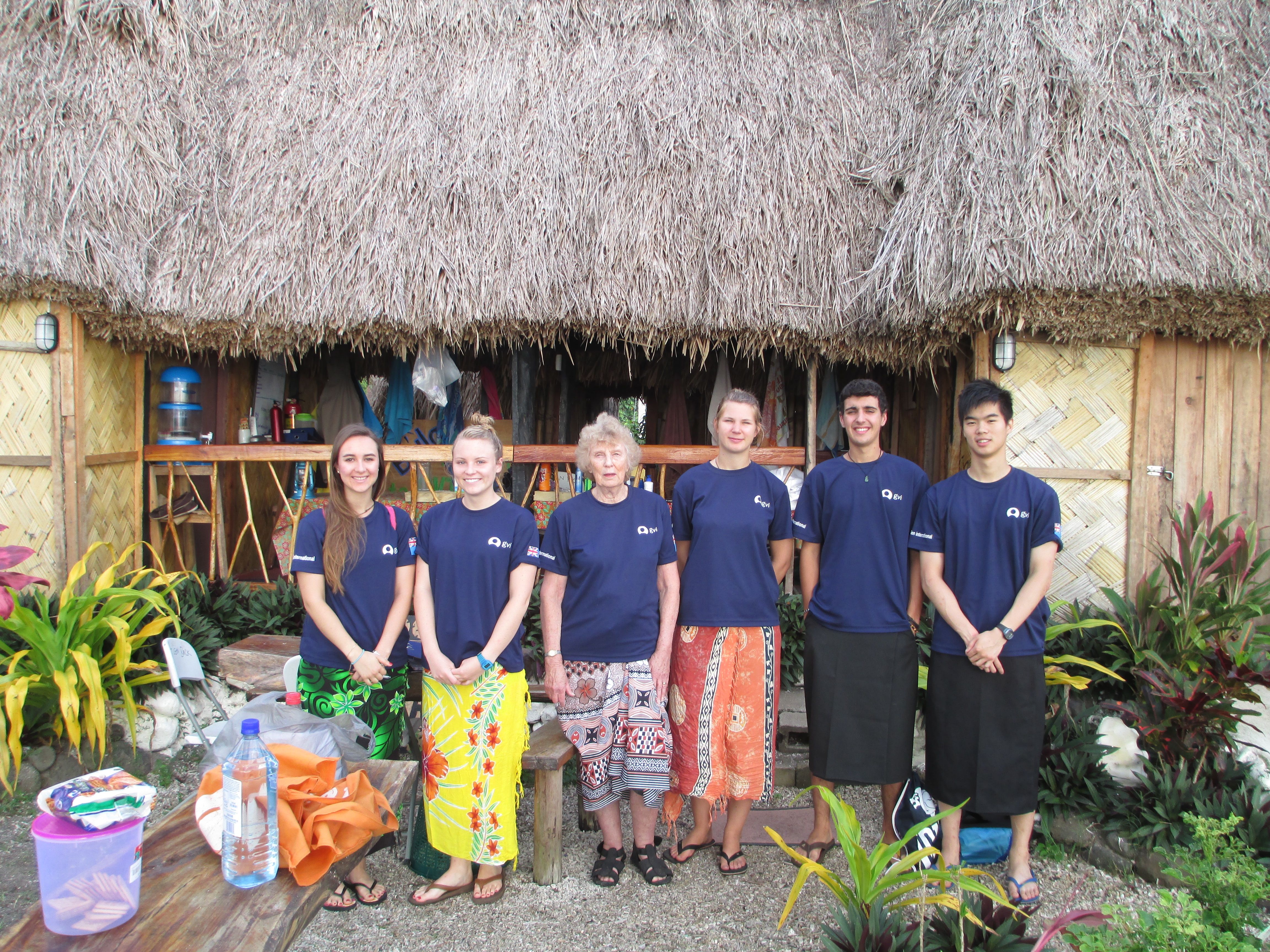 It was with some reservations that I signed up to teach English at Silana Village. James McKie was reassuring and always answered my questions promptly. In spite of being an older volunteer at 70, I felt I had much to offer because I have been self-employed teaching art to anyone from 41/2 to 84 years of age for 20 years. However, I would be teaching English. The experience in art proved to be very useful and at night I gave drawing lessons to anyone who wanted to learn. GVI had been in the village for only 6 weeks when we new volunteers arrived. I have every respect for the young people employed by GVI who dedicate years of their lives helping those less fortunate than we in the developed world are. In this short time, Lauren Bird had arranged for Red Cross to visit the village from Suva, a 4 hour drive away to teach First Aid in the Community Centre, a veterinarian was going to come from Suva to neuter the village dogs and check their health. A large community garden was prepared with the willing help of the youth of the village. Youth in this case means young men up to 35 years of age. They had also, with the help of volunteers, built the kitchen complex for GVI and continue to maintain it. A recycling program was put in place for metal and glass containers which would bring some much-needed cash to the village. The base-camp kitchen rubbish was being composted. Other leftover food was collected and fed to the pigs. A hen house was planned for the chickens who otherwise roost in the breadfruit trees to avoid predators. This way all their eggs can be collected and will provide valuable protein for the villagers. While English is spoken, it is the Fijians third language and the children need to become more fluent in order to get jobs. Our class of 33 students was a composite grade 3/4 with children aged from 7 to 9 years. Teaching was very challenging with noise levels so high that I resorted to using hand signals and drawing on the blackboard. The children love to sing and we often played outdoor games or sang together. Art became useful because the visual pathway to understanding is stronger than auditory - fortunately! The teachers were frequently absent and discipline was difficult. Having said that, most of the children were keen to learn under very difficult circumstances and I felt that the most useful time was spent in one-on-one reading sessions outside the classroom. Do not be put off, the need for education is urgent and we are privileged to be able to provide help. GVI have a strong policy of duty of care toward volunteers and our physical and emotional needs were always considered. Conditions are best described as expedition-style and if you expect the comforts of home you will be disappointed. We were pleased to have a flushing toilet and an outdoor cold water shower. Base-camp is situated on the beachfront and cooling breezes keep the temperature down. Volunteers were rostered on in pairs for cooking and cleaning duties. In our case, two of us cooked 3 meals a day twice a week for 8 people. The electricity supply was intermittent and although we had a refrigerator it was not reliable enough to store meat. So meals were usually based on rice, pasta, tinned soup etc. The village women brought us home-made cakes and gave us fresh vegetables from their garden. Lauren had to bring supplies from Korolevu, the nearest village 40 minutes drive away over a dirt road. On weekends volunteers are free to explore the island. A boat trip to Moon Reef to see the spinner dolphins is a popular excursion from the village. Volunteers are encouraged to support inter-village activities. A bus leaves Silana for Suva every day. I highly value my 2 weeks experience living in the village: assisting the teacher in school, preparing and giving lessons, singing at night around the kava bowl, eating and talking with my village family and playing with the children after school. Being welcomed at all village activities as an esteemed guest was a privilege and an eye-opener to another way of life. There are many things about the Fijian way of life that I would not like to see changed, but they do need and appreciate assistance from the outside world with education and health.
- Barbara Ward