Come Meet Jack in Norwich: Saturday 29th April, 11:00 to 14:00. Starbucks, 19-20 Haymarket, Norwich NR2 1QE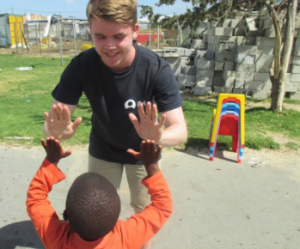 Jack joined GVI as a volunteer in Thailand on our U18's program. After volunteering in Thailand, Jack saw our Alumni Trip to Cape Town and jumped at the chance to volunteer with GVI again! After a fantastic time working with the local children, Jack signed up as a GVI Ambassador!
Come and meet Jack for a coffee and find out more about GVI and his experiences as an alumni of GVI.
[yikes-mailchimp form="13"]