Xaydeth Summer School Monthly Achievement Report - August 2014
By Monica Walker
4 years ago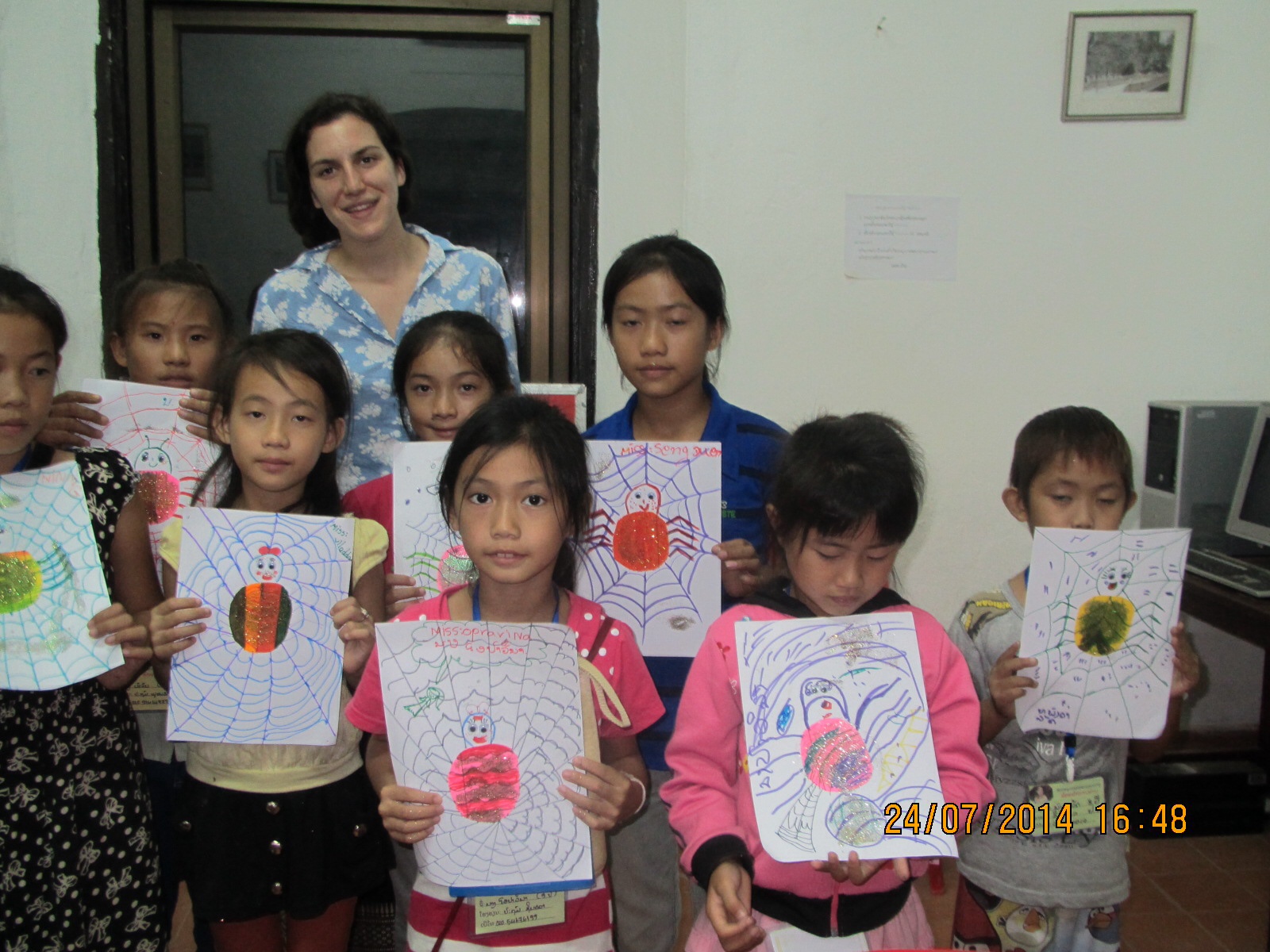 This year Summer School at Xayadeth college was a huge success, read on to find out more!
Objectives:
• Provide volunteers and interns with the opportunity to develop both personal and professional skills and have a life changing experience, whilst simultaneously addressing local needs in the areas of English Education and The Arts.
• Increase the general level of English ability within the community.
• To encourage our partner organizations to provide educational opportunities to all students in the local community, regardless of socio-economic status, ethnicity and gender.
GVI Laos in conjunction with our local partners were able to provide an English summer school program during this years' summer break in Luang Prabang. The summer school program at Xayadeth College saw unprecedented levels of students flock to the school to learn English over their 3 month long break. Students in Luang Prabang are selective in their choice of English education so we are very proud that so many chose to participate in our program. It demonstrates our high standards of education and the dedication of our volunteer teachers to their students.
We were able to provide teachers to over 100 students in 7 different classes. There were 20-35 students in each class and some even came twice per day. The ages of the students varied from as young as 6 up to 22 years old. The students came from all over, many were from the countryside and had come to stay with family in Luang Prabang over the summer. There were 3 beginner level classes catering to students who had very little exposure to English. Over 3 months they developed from not even knowing the alphabet to being able to introduce themselves to new people in English. Additionally we held 4 higher level classes, focusing on grammar, reading and listening skills. The skills these students gained over their time with us will be of immense help when they return to their regular schools.
"I like school, we play games, have fun. It's very good. My teacher is fun."

– Mr. Kob, Xayadeth Summer School Student, age 13.
Over 12 weeks it has been incredible to watch the students learn and grow in confidence with their English skills. Some that were reluctant to speak at first are now the ones who are most vocal in class. It is a testament to their teachers and our local partners. Thanks to GVI and Xayadeth College, local students from the community have had a chance to continue and build on their English education where they might not otherwise have had the opportunity.
The school year has resumed now and our summer classes have come to an end but we'll never forget the great times we had and look forward to an even bigger summer program next year!