Women First in Delivering Aid
By Caitlin Insley
3 years ago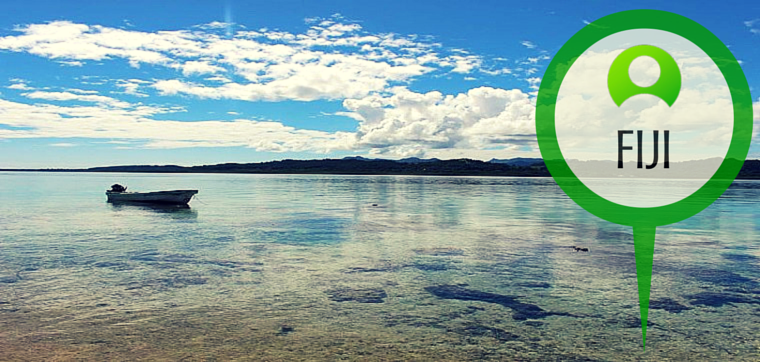 This story begins in the midst of Tropical Cyclone Zena, buckled down in the eco lodge trying to create a workshop about first aid. I had just arrived into Fiji about 3 days before, one of 5 of the first volunteers to come to GVI Fiji after cyclone Winston. We weren't able to work in the village or schools yet, so we explained our skills and were assigned roles in our teams.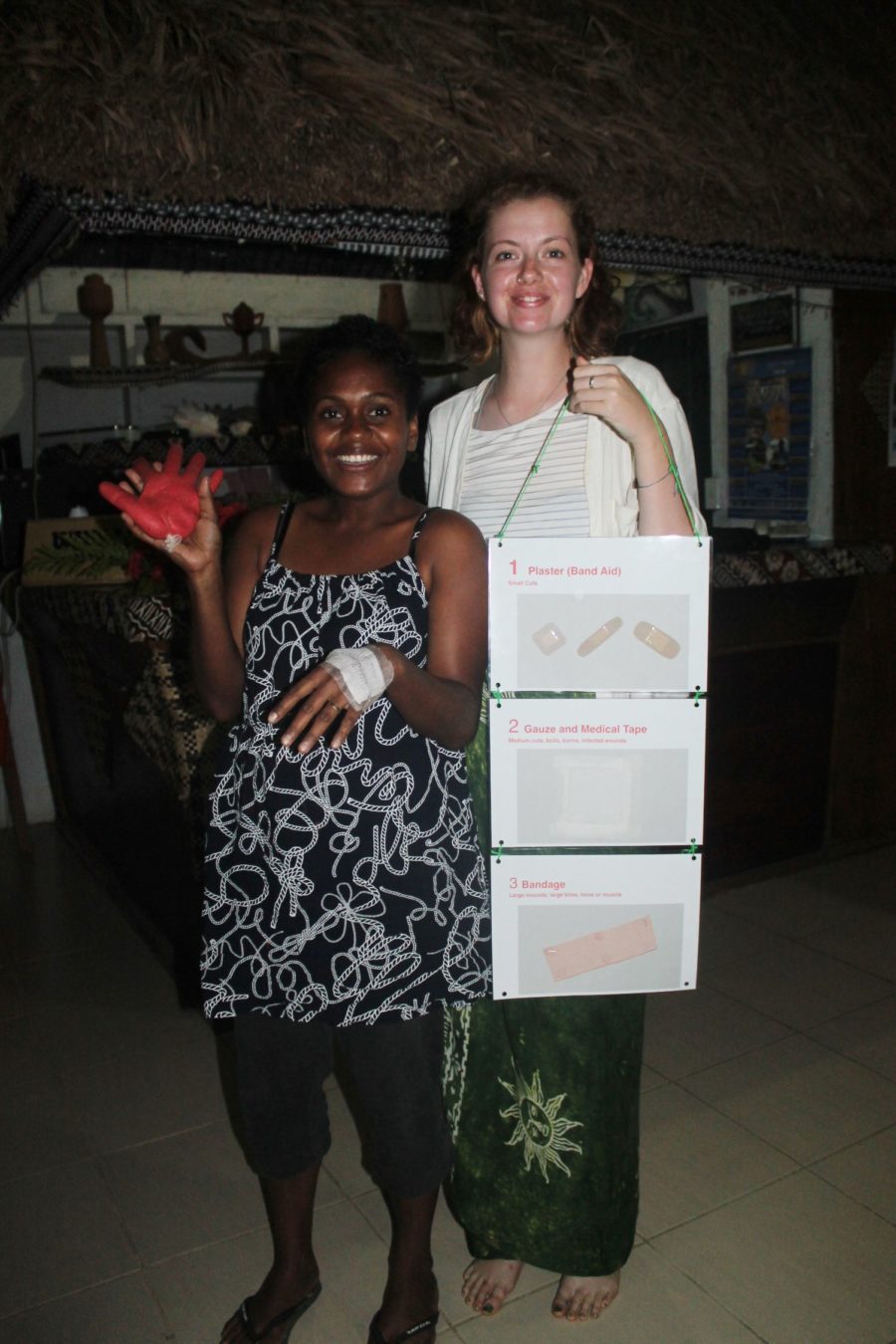 At home in England, I work as a healthcare assistant in a nursing home, and am attending university in September to become a nurse. I was given the task of creating and designing a first aid presentation, and to develop it into a workshop. I used my knowledge from my health background to create a presentation based on the core principles of first aid. After some research and my own findings from being in the village I included conjunctivitis, boils and burns in the presentation. Villagers also told me about injuries they'd seen and experienced during cyclone Winston and how they dealt with them. This confirmed for me the importance and necessity of this workshop, in every day cases as well as disaster zones, to put the power in the hands of those affected and bring communities together.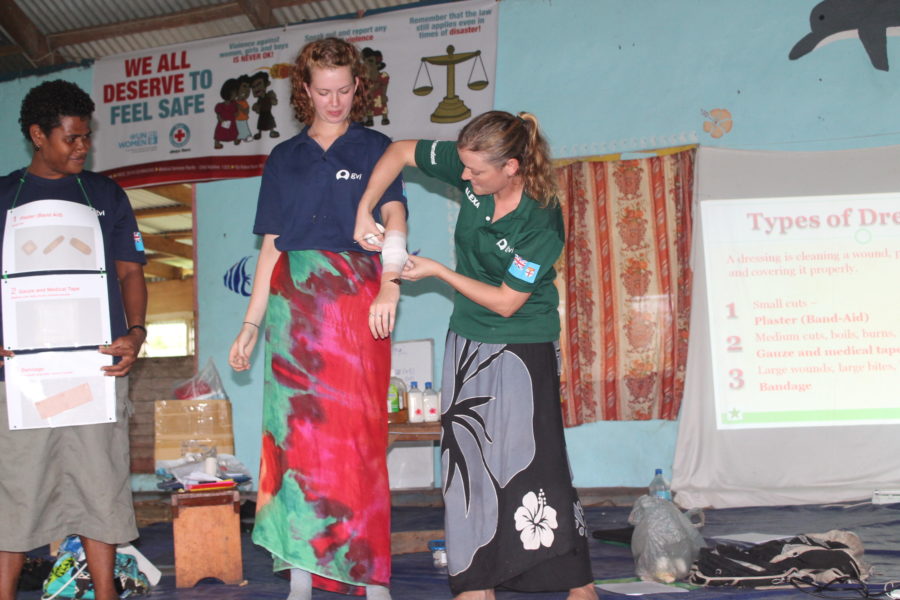 With help from other community staff members, we developed my presentation into a fun and interactive workshop. We created activities in which the participants practiced how to dress wounds on one another, the stages in which you treat a boil and a song to teach their children to remember the steps for proper hand washing.Our first step was to present our workshop to the Dawasamu District nurse, Lavinia. We practiced our activities on her and picked her brain about what she had experienced the most as a nurse in Dawasamu and if she had any changes to make. Lavinia gave us a few things to add, such as Fijian words and phrases and advice about diabetes sufferers, a common problem in Fiji. She told us she found it very interesting, engaging and fun, and easy to understand.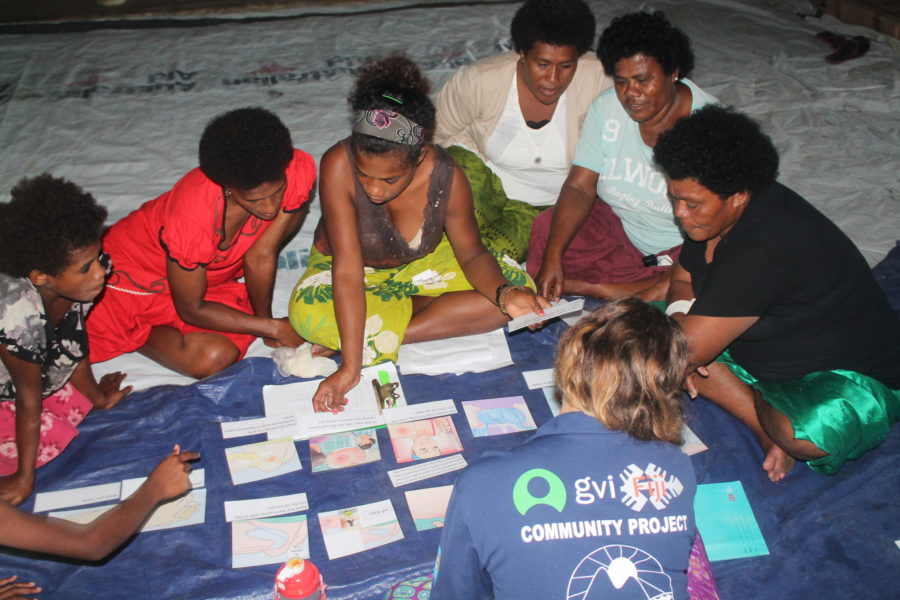 After perfecting the presentation, I created invitations and went around the village to invite the ladies of Silana to come to our workshop. We wanted to make this a women's workshop as we felt the importance of giving the women a voice and empowering them to help their families and each other. I also feel that starting to work with women as their own community is important as it opens a window of communication. Starting with something basic and practical like first aid can develop into conversations about women's issues, such as menstrual health and healthy relationships. One of our goals from delivering this workshop is to involve the women of Silana in bringing the workshop to other villages in Dawasamu, and for them as a community to tell us what they would like to have workshops in. Of course, walking round the village with invitations ended up in lots of tea and chats in each house too!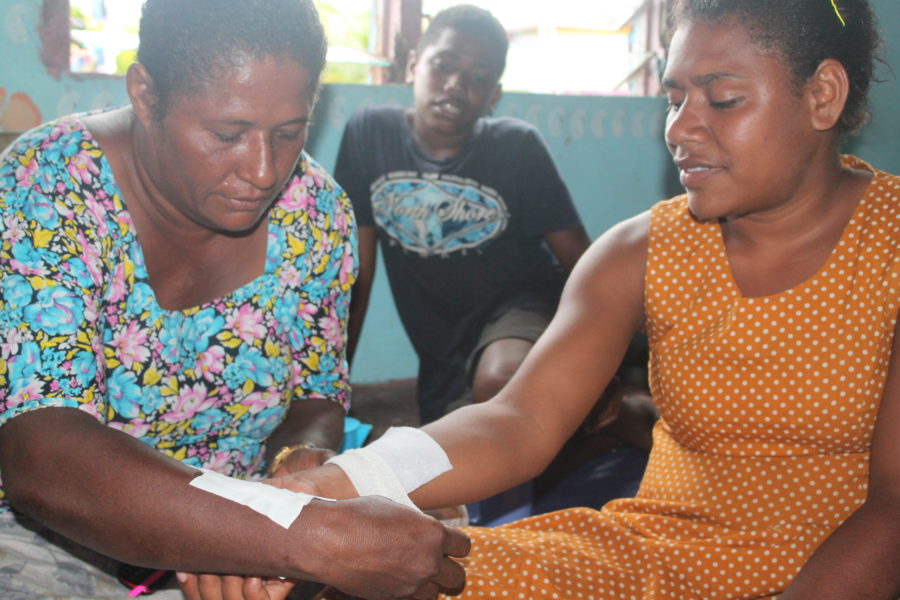 On the day of our first workshop, I met up with Marica, the nusi ni koro for Silana. I went through the presentation with her, demonstrated the activities and asked for her input. We created a lesson plan and decided who would do each demonstration. Vinaka vaka levu to Marica for your input and for setting up such a beautiful display for the workshop. We couldn't have done it without you! After getting all of our resources ready, we headed to Silana.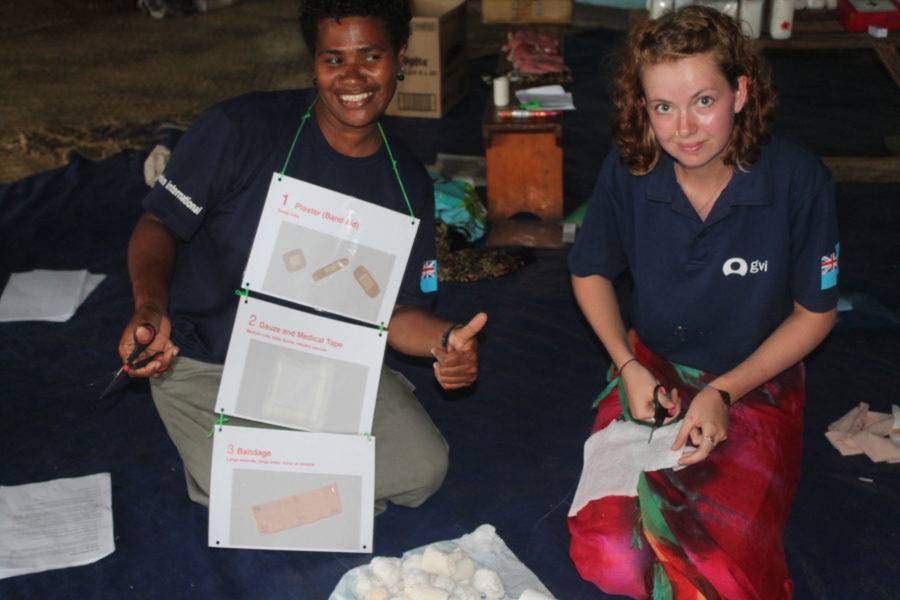 The women that attended the workshop were amazing, so enthusiastic, vibrant and willing to participate. Everyone got really involved with all the activities, particularly the hand washing song! There was excellent discussion between groups, each person got to try with different types of dressings and told us the steps to take when each facilitator got an imaginary burn! The ladies seemed engaged, interested and very willing to learn, some people even used what they had learned on their children's injuries when the workshop ended! During the workshop, I felt so proud of the material we had created, and how well the women understood and were engaged with us. The ladies made it so much fun, they made me laugh, they made me comfortable and they made me welcome. I am honoured that I could create something that can involve the female community, something they can be proud of, able to take away practical skills, able to teach others. The conversation this has opened with the women of Silana is something I find very exciting, and I hope this can be the start of a platform for the (very loud, warm and funny) voices of these women to ask for what they need and want to learn with GVI.
Vinaka vaka levu for the opportunity.