Taking a gap year is an opportunity for you to gain more independence, have adventures, learn practical skills, and get a clearer outlook on where you're headed in life. There are many things to do in a gap year that will also look great on your resume.
Planning your gap year will allow you to get the most out of your time. Creating a structured gap year plan means you'll have the time to tackle the big questions in life, gain practical experience, and get to try out different career options in a real-world context. You might discover a new passion, or confirm that the path you were considering is the right one for you.
Make the most of your gap year by choosing a volunteer or internship program that fits your interests and goals.
Here are six awesome things to do in a gap year to help you make the most of your gap year experience.
1) Contributing to a meaningful cause
One of the best ways to spend a gap year is by contributing towards a cause that you care deeply about. Are you excited by the thought of contributing to clearing the oceans of plastic waste? Maybe you're pulled towards conservation efforts aimed at African wildlife or endangered sea turtle species? 
Perhaps you're passionate about facilitating women's empowerment workshops? Your gap year is a chance to leap into action and make a positive impact in the areas you're most interested in.
This is a chance to learn more about international development as well as your area of specific interest. Working together with local communities, volunteers get to see first-hand which factors affect communities, and how best to address these issues to ensure sustainable solutions – solutions that benefit the community while preserving natural resources needed for the future. 
This means that you can volunteer abroad in a field close to your heart, while contributing to the United Nations Sustainable Development Goals (UN SDGs) and making a positive impact.
You could participate in projects focused on marine conservation, wildlife conservation, education, or even community development. 
You'll take this knowledge and experience home with you, so you can continue to make a positive impact in your everyday life. With your new insider's perspective, you might even decide to turn your passion into a full-time career. Either way, you'll get the chance to make valuable connections in the field and gain mentors and friends with shared interests along the way.
There are limitless volunteer opportunities out there, so it's easy to find a gap year program that fits your interests. You can choose to commit just a few weeks or several months, and you can opt for programs in locations such as South Africa, Laos, or Thailand. 
2) Jumping into adventure travel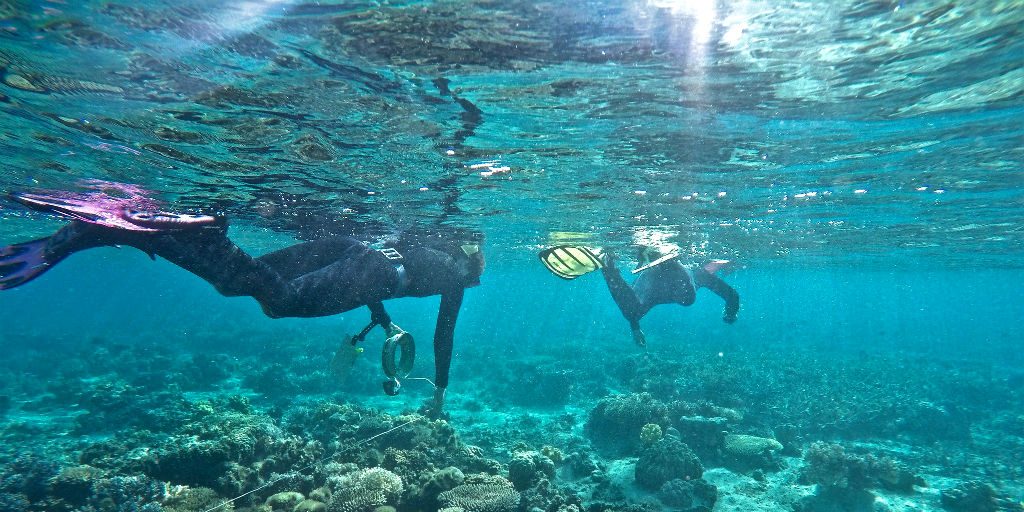 Aim to push your boundaries during your gap year abroad. Adventure travel helps you break out of your comfort zone and develop practical skills while delivering a steady supply of thrills.
Adventure travel is an excellent means of stretching yourself in the most fun way possible. And the more you push yourself, the more you will learn about your own limits.
You could be learning to scuba dive as part of a coral reef research project in Fiji, or trying your hand at tracking cheetahs as part of a cheetah conservation project in the South African savannah. Whatever project you're contributing towards, if it gets your heart pumping, chances are it is pushing you beyond your limits. 
Overcoming your own limitations will help you grow as a person, and that's what taking a gap year is all about.
And challenging yourself doesn't have to mean leaping wildly into the unknown. Volunteer and internship abroad programs are structured, and offer support, as well as all the adrenaline you'd expect from adventure travel. 
For example, you can combine a journey to Mount Everest's base camp with community volunteering in Nepal. Or you could go whitewater rafting in the rivers of Costa Rica's rainforest, while contributing to rainforest conservation, or clear a path for sea turtle hatchlings to make it to the ocean on a beach in Greece.
Adventure travel allows you to learn more about how global issues are taking shape in local communities and environments around the world. Becoming immersed in an environment where these topics are a daily reality helps translate global development from an abstract concept into a tangible one. An internship or volunteer program can add to this by deepening your understanding of global issues, and offering a meaningful way for you to get involved in community development or environmental conservation.
3) Gaining career clarity on an internship abroad
If you don't know what career path you'd like to take straight out of high school, test the waters with an internship abroad during your gap year. 
This lets you try out jobs in the real-world context, while also giving you the chance to travel abroad, and travel locally during your time off from your internship program.
You don't have to match your internship up with your planned career choice. Internships with GVI are designed to build soft skills that you can apply to just about any other job you choose to take up in the future. 
This makes your gap year internship a great opportunity to explore previous interests, experience opportunities you may not have considered before, and get a feel for what really suits you.
Internships can improve your employability in a big way, since they can fast-track your development of work-related skills. 
No matter what program you choose, your completed internship will look great on your resume, and prove that you have the dedication to follow through on a commitment. It can also tell future employees about your communication skills and ability to work successfully in an international environment.
And it's a win-win situation, since you can choose an internship in exciting travel destinations like Seychelles, Mexico, and Thailand. Interning abroad provides the perfect mix of career development and adventure.
And both volunteer and internship opportunities abroad offer great learning experiences.
4) Taking your learning experience to a whole new level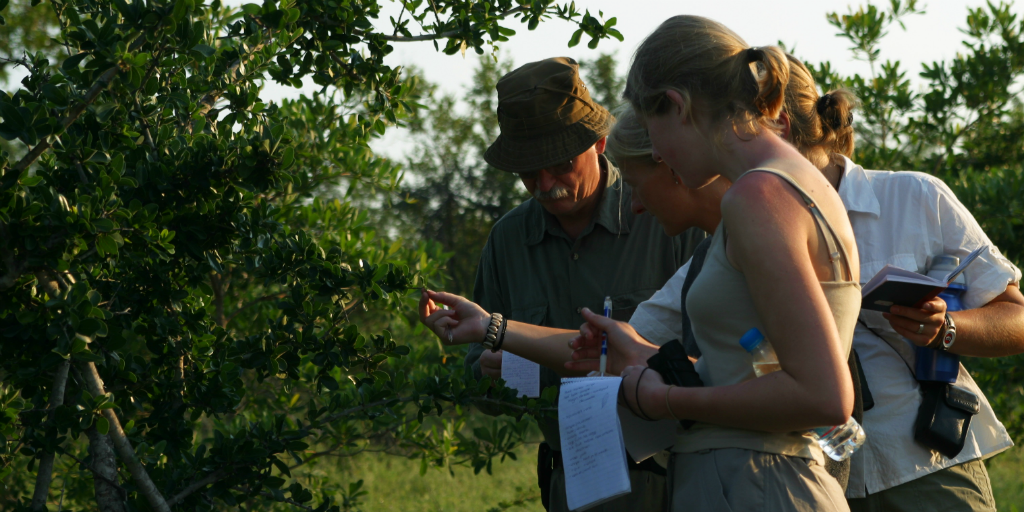 But wait, isn't the whole point of taking a year off school to explore the world outside the classroom? Well on a gap year you can do just that, but it doesn't mean you have to put learning on hold.
Taking a gap year gives you time to acquire skills and knowledge that weren't necessarily accessible in the classroom. One of the main benefits of a gap year is that the whole world will become your classroom and you'll grow through experiential learning – learning by experiencing, and adapting to your environment.
During your gap year, you can grab the opportunity for hands-on learning to add some new skills to your repertoire. This type of learning goes beyond academic topics. When thinking about what to do during a gap year, consider what you'd like to learn through practical experience. 
It could be learning basic first aid while working in wildlife conservation, developing leadership skills while on a community development internship, or even learning about other cultures while volunteering with children. Once you know which practical skills you'd like to work on, it's just a matter of choosing a volunteer program or internship that delivers the right learning opportunities.
The practical and personal life skills you develop through experiential learning on your gap year can set you up for success in many areas of your life.
5) Immersing yourself in language and culture
Learning a language during your gap year abroad will enable you to add a valuable skill to your resume. It can also improve your communication skills and open up more opportunities for deeper cultural exchange.
In today's globalised world, speaking a second language is a highly sought-after skill in the workplace. Intercultural communication is essential in international business.
The best way to learn a language during your gap year abroad is to select a volunteer or internship program that runs for one month or more and, ideally, one where you can add a language component – like any of our community development programs around the world. You can practise what you learn while you're on the program, and this could make your travel experience even more meaningful.
GVI's teaching internship in Costa Rica is one example of a great opportunity to learn conversational Spanish while contributing towards a positive impact abroad.
6) Learning while teaching abroad
Teaching during your gap year abroad may have you learning just as much as your students. You can master valuable soft skills, such as organisational skills, time management, adapting to working with a range of personalities, and learning how to remain calm under pressure.
The duties that come with teaching will quickly help you get comfortable taking on more and more responsibility. This can help give you the clarity and confidence you need to make bigger career choices.
Teaching abroad also helps you to directly contribute to global development, specifically UN SDG 4: Quality Education. 
In many parts of the world, there's a high demand for native English speakers to support English language learning for both children and adults. The reason for this is that growing tourism in these regions makes English language skills a desirable skill for local employers and entrepreneurs in the region. So signing up for a gap year program focused on teaching will have you contributing towards improving future employment opportunities for local community members .
The classroom also gives you an unfiltered view of daily life in your volunteer destination. You'll be fully immersed in local life and have the chance to get to know more about local community members and their culture. You could easily find your world perspective altered by your teaching experience. You could also gain a more nuanced view of cultures other than your own and a greater awareness of your own cultural context.
There are so many options when it comes to things to do in a gap year. So there's really no excuse why your gap year abroad shouldn't be one for the history books. 
Check out GVI's range of award-winning gap year volunteer programs and inspiring internship opportunities to kickstart a year to remember.