What a way to spend the summer!
By Annie Wood
2 years ago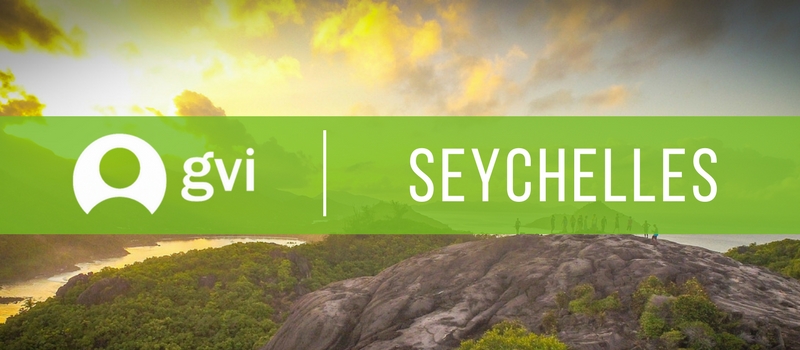 When I was looking for something to do with my summer last September, I pretty much had two goals in mind – I wanted to do something that made a difference, and that was unique. I didn't want to travel around Thailand or work at Camp America because I had friends that had done all of that. So when I came across GVI's page, filled with so many different projects all over the world to suit literally every person, I knew what I was going to do with my summer.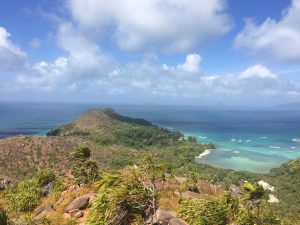 Since being here, I have had the most amazing experiences, which I would never have had had I visited the Seychelles as a tourist. I have hiked to the highest point on Curieuse Island (and got lost on the way down), which tourists aren't allowed to do given the protected nature of the island; I have danced with park authority rangers at 11pm, before being driven back in a boat that was illuminated with bioluminescence like we had stepped into a Disney movie; I have had a skink sit on my thigh during a Coco de Mer survey in the hills of Curieuse whilst I was having a short nap; I have watched a turtle swim below me whilst snorkeling and had squid swim ten meters in front of me. The last one is particularly huge for me given that, prior to coming on this trip, I had a debilitating fear of the sea.
The most amazing thing about this month away has really been the smaller things though. Whilst being here, I have lain on the beach and seen the Milky Way in perfect sight, with shooting stars every ten minutes or so, whereas at home where I live in the suburbs of London, I would never look up – and if I did, I would probably not see very much. Pretty much every day I see tortoises here, which I can sit and stroke for as long as I want, where in the past I have seen them in zoos, out of reach. I fall asleep to the sound of the ocean and takamaka nuts hitting the roof of the dorm (which takes some getting used to), and when I wake up and have to do the bucket run for the toilet, the beach is five meters away, and the view is amazing.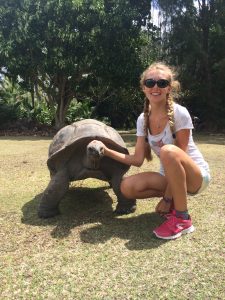 My month here has been truly life-changing, and I'm so glad I got to be a part of something that leads to change – from improving the protection of the tortoises on the island, to collecting more data about the relatively unresearched lemon sharks in this part of the world, or even, eventually and hopefully, to raising the protected nature of Curieuse Island to a biosphere. If you choose to come on this project, you can be sure that you'll not only have an amazing time – you'll be doing the planet some good as well.