A volunteers experience of working at the Ban Than Namchai Orphanage
By Sophie Lemberger
4 years ago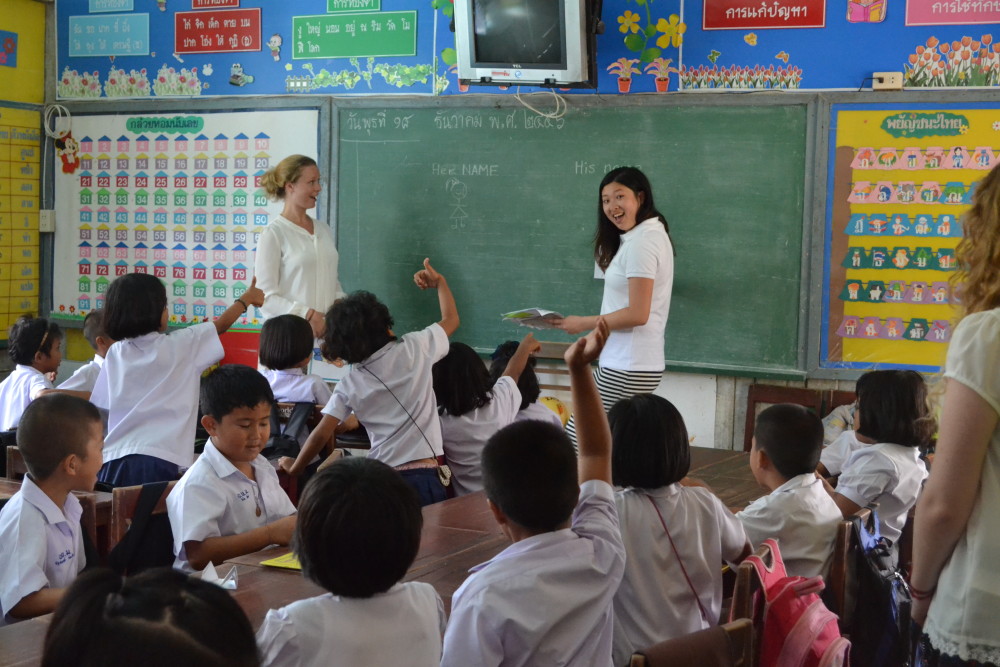 As part of the Teaching Children program in Phang Nga with GVI, we volunteers (Sam and I) are lucky enough to spend some time with a bunch of ridiculously lovely kids at the Baan Tham Namchai orphanage. When we visit the orphanage we usually spend it kicking a ball around, reading books, drawing on the whiteboard and a lot of UNO!
At the moment GVI has partnerships with the local kindergarten and two local schools, which most of the children at the orphanage attend. This makes the visits to the orphanage and the schools so much fun; you can't beat that feeling of walking into a classroom or into the orphanage and seeing their little faces light up because they recognize you.
The orphanage is one of those places where you leave behind any signs of exhaustion or a bad mood at the door, and it's not because we're forced to or anything but because how could you possibly be in a bad mood when you walk through the door and you have these cute little faces jumping on you and saying hi. It's really just not possible.  And did I mention their adorable names? There's Bell, Boss, Pancake, Captain and Tiger just to name a few!
One of my favourite companions is  Boss, who turns out is an avid lover of my SLR camera-not only taking photos with it but being in photos (seriously, I don't think there's any piece of equipment that boss didn't pull me to and proceed to pose on with a big grin). I thought about posting an assortment of them, but I really have a ridiculous amount of happy snaps of our pal Boss.
These gorgeous smiling faces make me so happy I decided to make the trip down to Thailand and volunteer with GVI. 1 week down, 3 to go. I know already…leaving is going to be tough!
Betty Lin – Teaching Children Volunteer