That Typical Pez Maya Feeling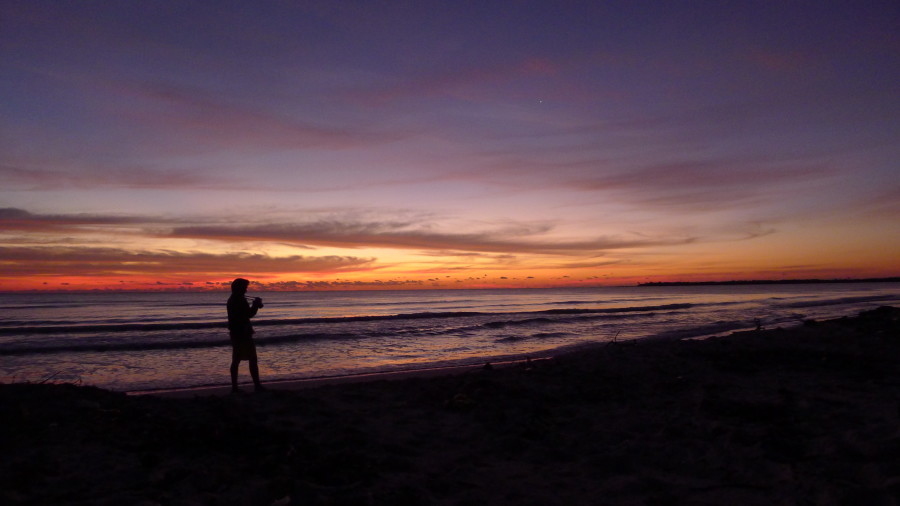 It's insane to me that three and a half weeks ago, I was sitting in cold and snowy Wisconsin, without any idea of what was next for me. I was doing research and looking for a job, and I came across GVI and their various programs. A few phone calls, hectic packing, and two flights in three days later, I was in Mexico starting on an eight week (or maybe more!) journey I surely will never forget. I arrived with six other volunteers, with about as diverse backgrounds as you could possibly have. The first two days, it was just the new volunteers as we settled in to the more "rustic" feel of Pez Maya (this is the most accurate word for life here) and everyone was getting along well. But at the end of the second day, we were to meet the 13 volunteers who had called this base their home for four weeks or more. It was slightly nerve wracking whether they would accept us into their group but they all turned out to be funny, enthusiastic, and overall great people that I can now call my good friends.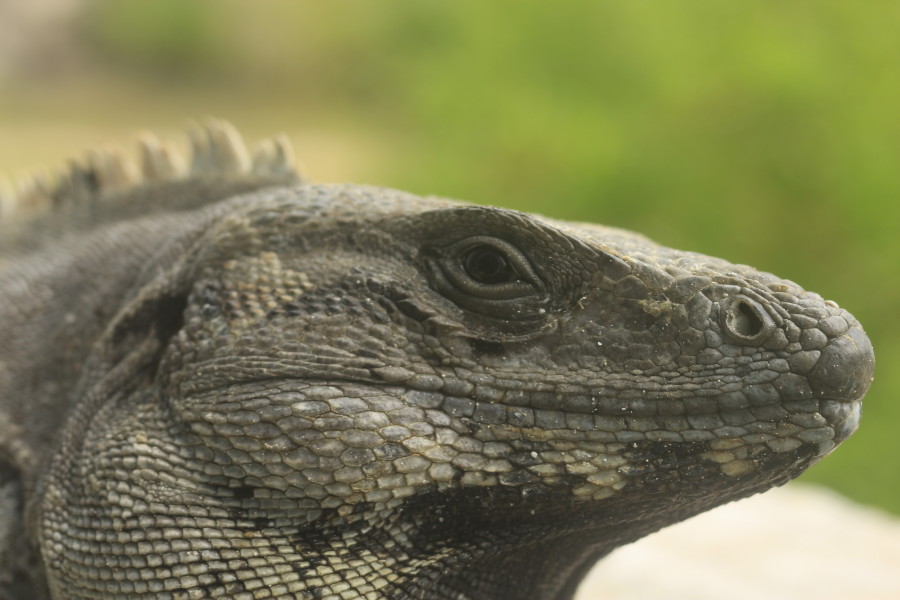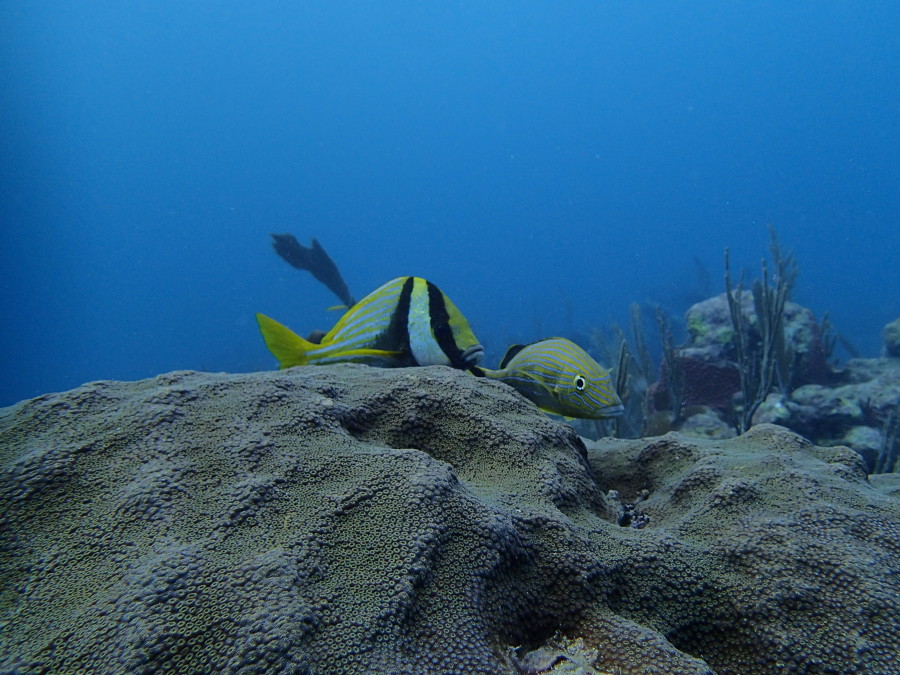 The first week gave us a rough welcome, because the sea was way too choppy to dive in. You can read Tommy's previous blog for more detail about our "Plan B" days. It may have been a blessing in disguise for us newbies, as I feel it allowed us to grow closer to the group on base. We all had a great weekend together in Playa del Carmen, which gave us back the luxuries of working showers, electricity and wifi even if only for a short while. Over the weekend we said goodbye to two staff members and one volunteer. It was sad for all the people who had come to know them so well over their time here, but everyone was excited for whatever future endeavors they decided to set out on. Even after knowing them for just a week or less, it was still emotional for me which goes to show how strong the family feel on base is.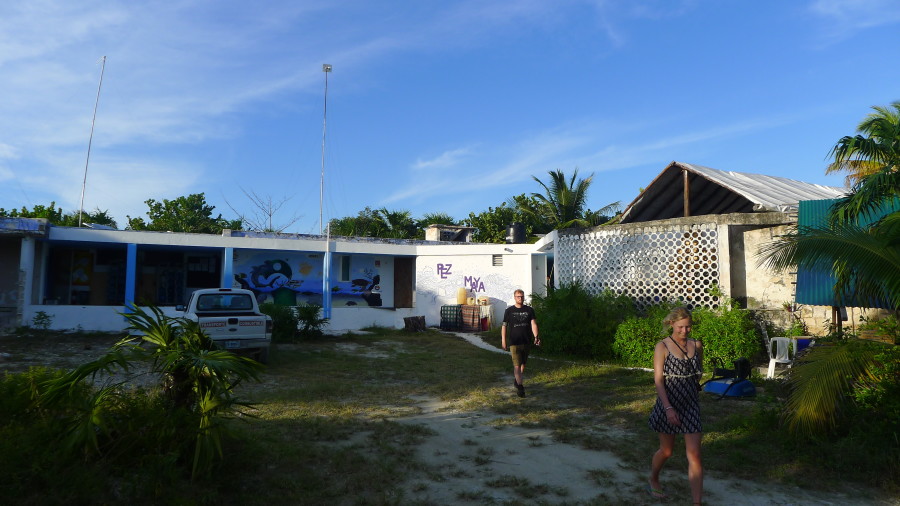 This week has been much more typical for Pez Maya, with four waves of diving each day, and various groups working on different certifications and monitoring the sea life. We just completed  "Tour de Tulum 3" last Friday which consisted of a bike race with photo challenges along the way, all to raise money for the disaster in Fiji. It sure was a competitive and wild ride, all the way through (go team Dude, Where's My Bike!) Everyone chips in some way to make sure life on base keeps running smoothly, from cooking meals to compressing our air for diving. Nights are filled with stories from the day or back home, laughs and maybe a couple of cervezas. So far my over-the-top California surfer bro impersonation has been very popular with the British folks, while the Americans tend to just roll their eyes at me when it comes out. On that note, it has been very interesting settling into a base of primarily British people, and quite a few debates have sprung up around the pronunciation of various words. The most heated one so far is regarding the little flaky cheese you often spread on pasta. Apparently, we Americans say it as "Parme-SEAN" while the Brits say it as "Parme-SAN". The debate rages on a few days after the initial incident, with no clear winner in sight.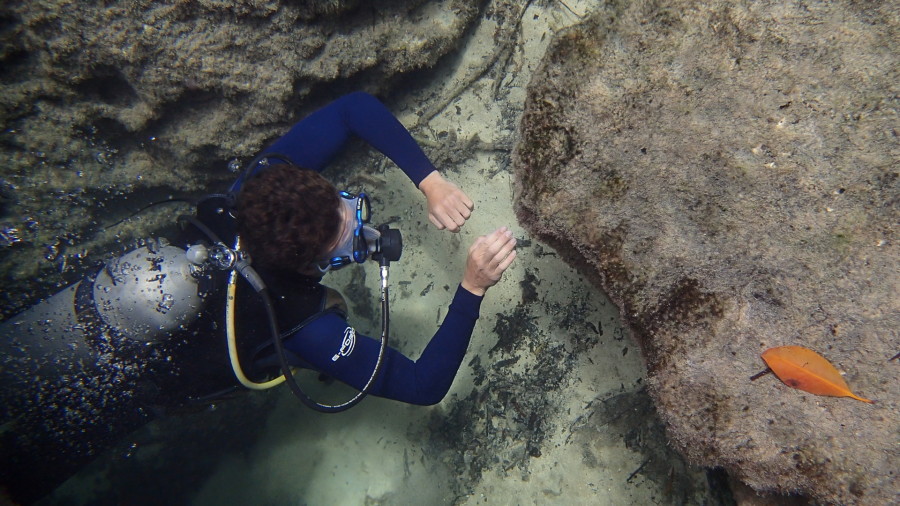 After a couple of weeks to settle in, one thing is clear to me: this place reminds me so much of the summer camp I went to when I was younger. From the days jam packed with activities, to the communal living, and of course the great bonds with your mates (the British slang has seriously started to infect my pristine American vocabulary). Being disconnected from the world and just living one day at a time with an amazing group of people has been a breath of fresh air for me, and I've already started to consider extending my time here.  Plus the weather isn't so bad either!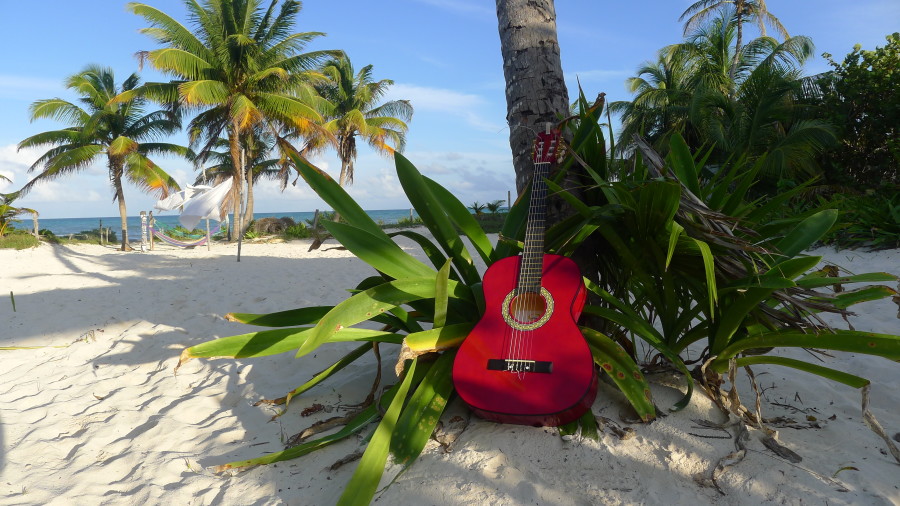 Toes in the water,
Spencer