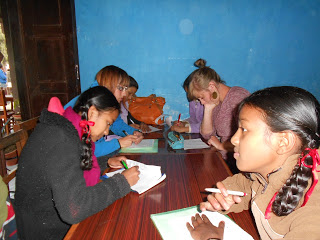 Last week we started to do a Travel Guide at Conversation Club (CC).
The students practise their English by writing summaries and articles about sights, food, and activities to see, eat, and do in Pokhara.
It is nice to see them so motivated and creative in making their own book.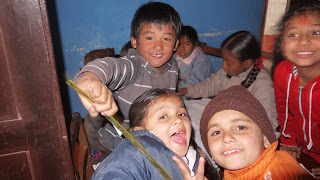 In the end they can flip through and be proud of what they've done.
We like doing little projects with them and encourage them to develop their skills.
Volunteer Judith