Theo gets up close and personal on the conservation program
By Theo, marine volunteer
5 years ago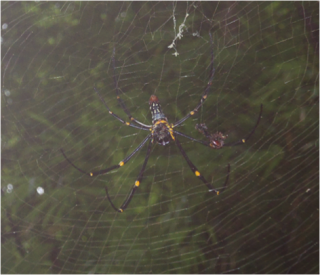 Theo joins us all the way from sunny England. His favourite past times include eating incredibly hot chillies and searching for cool wildlife, both of which fit in perfectly with life at the GVI Phang Nga hub and volunteering on the marine coastal conservation program.
An early start is an early start, no way around it. But, there's a big difference between waking up and going to work compared to getting up and seeing some of the coolest and strangest animals Thailand has to offer!
Invertebrates are by far some of the most bizarre things I've seen out here in Thailand, for example, this little caterpillar. Or if you want to sound more like David Attenborough, this is the Tinolius eburneigutta. I can't tell you why its colours are so vibrant nor the purpose of those fan like hairs, all I know is that it is definitely worth waking up in the morning to see.
Invertebrates aren't the only strange creatures you'll see though; take a look at these inventive bats. I call them inventive because in order to build their home inside of this palm leaf, they nibble around the top of the leaves to make them fall down. I never would have looked inside it, but the national park guides with us immediately spotted it. The result was looking up at the Lesser Short-nosed Fruit Bat, or the Cynopterus brachyotis.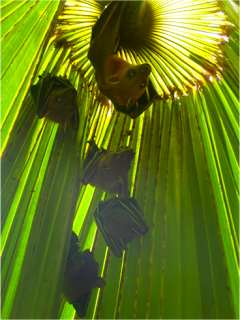 Spiders are, in my opinion, some of the coolest creatures out there, especially this one here. Even though this looks like it might be a rare find, they are fairly common in the rainforests in Thailand. In fact, it was one of the first creatures I saw and made me immediately love this place. However, it's not as common as the house gecko's which you see absolutely everywhere. There are three of them sitting in this room with me right now. There are so many cool, common and strange animals all over the place that I'm never bored for even a second, and neither will you be.