Teaching children in Thailand compared to teaching children back home!
By Elizabeth Rowden
2 years ago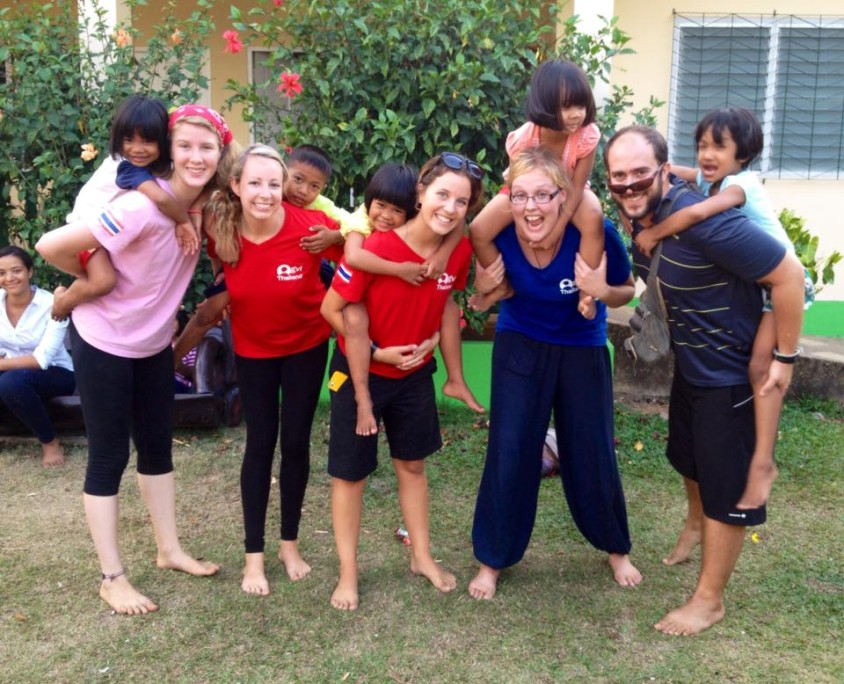 I have just finished my 6 week volunteer placement in Baan Nam Khem and have come out of it a better person with a new view on life and working with children. The whole experience was incredibly rewarding and the children were inspiring. I hadn't realized that teaching children in a Thai Primary School, a Burmese school and an orphanage would be exactly what I needed to help me make some new life and career decisions.
Before flying out to Thailand to embark on this new adventure I was teaching in a mainstream city school in the UK. The school was absolutely amazing, the children who had various backgrounds, nationalities and religious beliefs were wonderful and as a staff we were one big happy family. But with the job came many pressures from the government and local authorities, stress, a curriculum that changed too often and of course the anxiety and negativity created by OFSTED! After 5 years of experiencing this first hand and talking to other teachers around the country, I was completely put off, started thinking there must be more to life than working all day and night just to produce some paper work that would probably never be looked at again. Teaching itself got pushed to the back as form after form had to be filled in for backs to be covered and EVERYTHING to be monitored. Where has the trust in the teachers gone? I became concerned that after all my years of training at university and gaining all that teaching experience, teaching just wasn't for me which was heartbreaking. In my sixth year I decided to hand in my notice and try teaching elsewhere in the world, hoping it would answer this question: Is it teaching in the UK that I don't like or teaching at all?
Well the short time I spent with GVI answered that question: I still love teaching!!! Yay!!! The whole experience has reawakened my enjoyment in working with and teaching children. The children in the schools and orphanage are so energetic, enthusiastic, creative, and inspirational. They love going to school, have the passion to learn and enjoy the company of each other and their teachers. I felt like I could finally teach again! I planned lessons that included fun games and activities for teaching specific vocabulary, and created various flash cards most evenings with the awesome bunch of volunteers I was teaching with. It was strange at first for me to teach in classrooms without interactive whiteboards, computers, Ipads and worksheets, and after a while I realized how reliant I was on modern day technology when teaching back home. I will certainly be taking back many games and fun outdoor experiences to use instead of death by worksheet! I taught children of all ages from 3 to 16, and was involved in assessing their knowledge through mini tests. Lesson feedbacks were completed daily so the staff were on top of their progression throughout. So we were still carrying out essential teacher duties without the added unnecessary forms and pointless exercises, and were given more time to enjoy being around the children and develop our own teacher styles. Needless to say my enjoyment of teaching came back and it has encouraged me to either work as a teacher abroad either in Thailand or Europe, or find an English language school in the UK. Thank you GVI!
By Liz Rowden, 6 weeks Teaching Children Volunteer
GVI on Instagram
Sorry:

- Instagram feed not found.