Taking part in an English camp
By Pauline Metral
4 years ago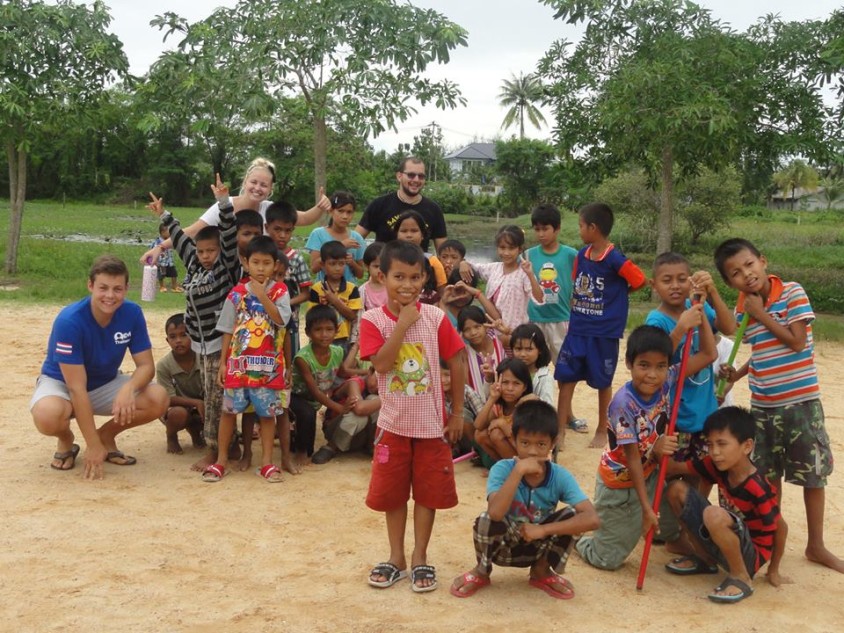 For my second week in GVI, I took part in an amazing experience which I will never forget.  I was asked to teach English with two other volunteers, for two days during an English camp in a local Muslim school. The aim of the camp is to get students to have fun while learn. I was really excited about going to a Muslim school.  Teaching in another kind of school was a real opportunity to see another way of teaching.
When we arrived at the school, the students were waiting for us. There were 75 students. We were very well received and I was pleasantly surprised to find that they offered food and drinks before we started teaching.
First of all, the students were split in two groups for the teaching lesson; the students were seated on the floor with girls on one side and boys on the other. We were teaching 'Jobs' on the first day and 'action verbs' on the second day. I really enjoyed teaching these students as they were so attentive to what we said. I thoroughly felt humbled how glad they were to have English teachers in their school and learn from us. They were smiling all the time and tried really hard to have the perfect accent or the right answer. One of the parts of the lesson they appreciated was the Charades games. It was quite funny for the children to act a doctor or a policeman as I felt it was a new experience for them. When they didn't know what gestures to perform, I tried to help them to find some ideas and they really enjoyed it. They were so shy! At the end, I felt they really got the vocab which gives me of course such a complete sense of satisfaction as a teacher! What was the most amazing was how the time flew for me. But, unfortunately, as all classes must, it was soon the time when we had to leave. I especially enjoyed how the students were delighted by our class. They wanted to shake our hands, take some pictures; especially the girls, and thanked us so much with such beautiful smiles.
I have learnt so much from this experience, the student's attitude is so happy and the amount of enthusiasm and how much they respect the teachers that come here to volunteer is one of the things that I will remember most about Thailand.
Pauline Metral  – 4 week teaching children volunteer