By Jane Heeney
2 years ago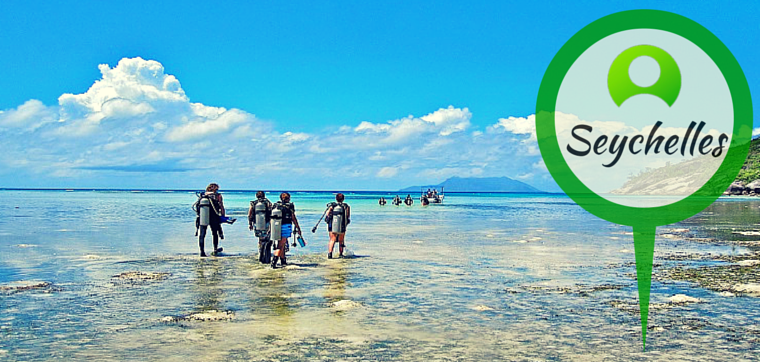 It's been a rainy few weeks here, but that couldn't stop our adventurous volunteers from the long awaited hike of Morne LeBlanc. We woke up to increasingly rare sunny skies and a good breakfast, leaving us with high hopes for the day. We also only left for the bus stop about an hour late, which given our track record, is quite impressive. While almost all 15 volunteers had been planning on attending the hike, we left the base with only six, some of whom were starting to second guess the trip (no thanks to Aron, who made it seem a lot scarier than it turned out to be).
Once we arrived at the bus station, we quickly realized it may have been a good idea to check the bus schedule. After an hour and a half wait, just after we lost one hiker to the pull of the beach, the number 14 bus finally arrived. About 10 minutes into the 20 minute bus ride to the tea plantation at the base of the mountain, the rain finally arrived. The top of the mountain was shrouded in mist and apprehension, and our determination was tested once more.
As we rounded the last corner and saw the steep steps that were the beginning of our (supposedly) hour long hike, we all sort of died a little bit inside. But we gritted our teeth, and so began the hike. Almost immediately, we lost 2 more. Six began, 3 remain! Natalie, Aron and I were set on completing this adventure. At this point, our back packs are soaking, and we've lost the only dry bag we brought, so we did our best to protect our respective picture taking devices with our still slightly dry spare clothes (to little avail).
After an unexpectedly short actual hike, (only about 35-45 minutes) we reached the top of the mountain, in all of our drowned rat looking splendour. While we couldn't see a whole lot, it was still amazing to be up so high, and it felt great to have finally seen the hike through to the end. We met some locals hanging out up at the top, and attempted to carve our names into the lookout deck, but failed epically.
BUT, just as we turned to leave, the mist began to clear, and we began to be able to see the promised view! The mist didn't clear up enough to be able to see base, but we still got some amazing photos! It was definitely worth the climb and the wait. We got our new friends to take some photos, and took our fair share of selfies, and then braced ourselves for the slippery walk back down the mountain. With a surprisingly few amount of tumbles, we reached the base of the mountain, feeling extremely proud of ourselves. We managed to catch a ride home too, giving us a great end to the day.
While it has been a bit rainy here, we still have an amazing time doing some crazy things that we could never do at home. We are in the tropics after all, and intend to enjoy every second of it!!
Subscribe to our Blog
GVI on Instagram
Sorry:

- Instagram feed not found.
GVI on Facebook