On Saturday 28
th
January 2012 many Nepalese of all castes, ages and creeds together at the temples of Divinity to worship the Goddess Saraswati. She is the Goddess of Learning and is the lily-white daughter of Shiva and Durga in spotless white robes and seated in a full-blown lotus. Her carrier is a snow-white swan. Her brother Ganesh, the elephant God, is invariably close at her side, and he receives animal sacrifices in her stead. In her hands Saraswati holds a book, a vina harp, and sometimes a great sword because of which many believe that she and Manjushri are one and the same.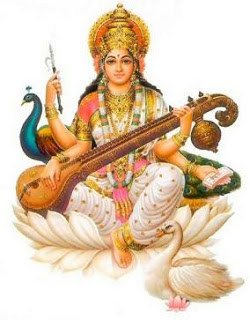 The Goddess is 
worshipped
 with gifts, sweets, fruits, flowers in the hope of gaining Saraswati's favour. She rules over the realm of speech, letters, arts and sciences and all her tools like pens, books, ink, etc. are also worshipped. According to popular belief, if a person swallows seven rice grains, which are offered to the Goddess, he/she will become wise and knowledgeable. So, students and children clamber for the rice grains strewn around the idol.
This is also the day when children of 5 to 7 are taught their first alphabet, which is repeated after the parent or teacher and traced on wooden slabs. And around the city numerous wedding processions followed by musicians and relatives can be seen, as this day is the most auspicious and popular day in the year for marriages, when the union is blessed by the Goddess Saraswati herself.
Subscribe to our Blog
GVI on Instagram
Sorry:

- Instagram feed not found.
GVI on Facebook