Shawnaynay Dean; the final chapter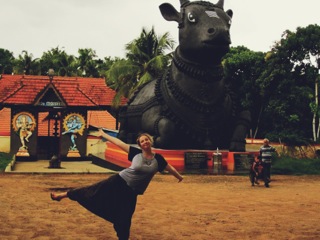 I have officially reached my final week now, and suddenly I feel like I still have a million things to do and not enough time to do it all, which is why I am still awake instead of resting up for another long day at school tomorrow.
In my second week in Fort Kochi on the program I wrote a few paragraphs on my experience at that point, and I remember noting that 2 months would definitely not be enough to take it all in, so here I am nearing the end of June, still in Fort Kochi, after extending my program for an extra 4 weeks when I decided a month ago that there was no way I was going home yet. I couldn't have picked a better way to spend all my money changing flights and paying fees because my time here has been something I will never forget and so many opportunities have been presented in the last month that I am so glad I didn't have to miss out on.
In the last 3 months, as well as being completely blown away by the children we have been lucky enough to work with here, I have seen some amazing volunteers and incredible personalities come and go, making new friends along the way; I have visited places outside the comfort of Kochi, like Munnar, Varkala and Kodunadu, that were not only beautiful but also provided some much needed downtime; I have grown artistically in a huge way, after now having drawn portraits of 9 kids, I'm being inspired daily by their unshakeable smiles; and I have developed an attachment to this community that just adds to my surety that I will come back one day.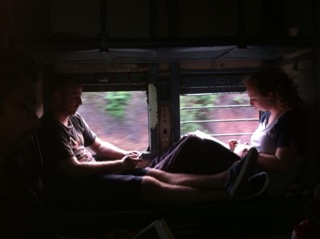 Besides a few too many trips to the hospital (I'm a recognized patient there now), the recent monsoon weather, missing the simple comforts of home, and of course the inevitable things that go wrong on every single adventure you will ever embark on, I have enjoyed every moment of all 80 days so far and I plan on making the most of the rest of the time I have until my flight takes off on Saturday evening. With a possible exhibition of my portraits to raise money for the orphanages coming up this week I have quite a few things on my to-do list, but I'm hoping that by the end of my last week here it will also be able to be described as one of my best.