Shane's coastal forest research
By hane Omersa – 8 week combination volunteer
5 years ago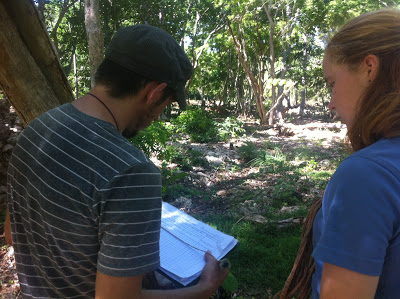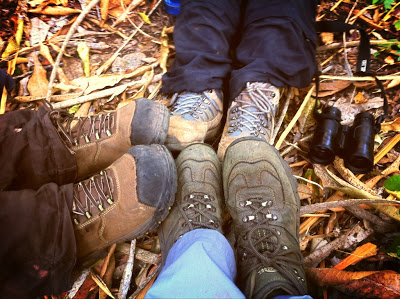 At 6:30 am I felt the buzz of my phone alarm going off. We weren't supposed to go out until 8, but it's nice to take the time to just sit and enjoy a cup of coffee in the morning. Today, we were surveying the amount of canopy down one of GVI's marked trails. Up to this point in my GVI volunteer career I had only conducted human disturbance surveys and helped add to species lists for birds and other forest wildlife. After a hearty banana and porridge breakfast, we headed out from the base.
We didn't have to go very far (less than 20 minutes into the day) until there was a mass of Little Swifts zipping over head. Along the road to the transect spine we were greeted by a group of Colobus monkeys. Some leaped away into the trees, others stopped to glance back through their thick black fur before following. A last juvenile, lagging behind, watched us for a long time before finally jumping through the canopy towards the others.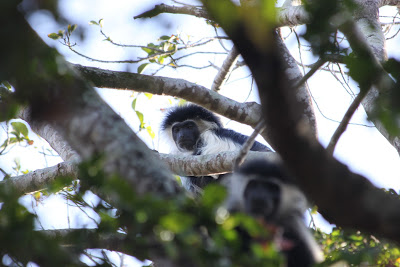 Reaching our trail we walked until hitting a clearing. Where we stood the vegetation had been roughly cut down with long strips of trees, the bark still on them, strewn about. Ahead there was a vast expanse of farmland. One of the main challenges the forest is up against is land being cleared to make the way for maize fields. We looked around for a while but we couldn't find any marker or indicator of where the trail was. It quickly became apparent that the day would be longer than originally thought. The plan then became to not only check the canopy cover, but to also mark out a new path at the same time that would hopefully follow the old trail as closely as possible.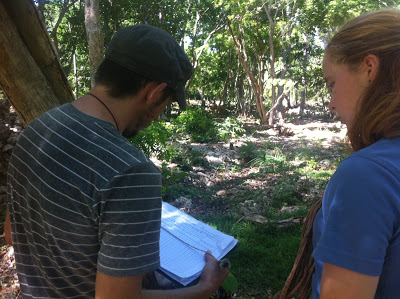 During the survey every 10 metres we needed to figure out the percentage of what can be seen directly above by looking through inversely held binoculars (sounds counter intuitive, but it makes sense when you're doing it). With one person doing what appears to be incorrectly using binoculars, another person 10 metres behind focuses a clinometres at the highest visible point from the first person and checks the angle (this determines height of the canopy). Together, what is recorded gives us information on the amount of canopy in the forest thus being able to accurately recorded possible vegetation decline.
It was slow going at first, having not done the survey before, but we quickly improved and surveyed the whole 28 sections of transect, while marking the entyre way. About 20 metres down from where we came out of was a marker on the ground. We weren't too far from the original trail! Everything considered it was a successful outing. The weather was beautiful (not like the previous few days of frequent random downpours), and we had numerous bird sightings, as well as another Colobus sighting and a Sykes monkey group as well. Another successful day in the forest as far as I'm concerned.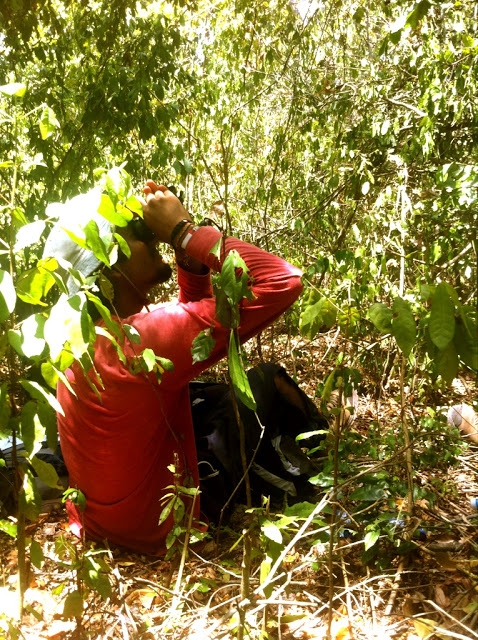 Shane Omersa – 8 week combination volunteer