Under the Sea, Machete Masters and a guard tortoise named Freddy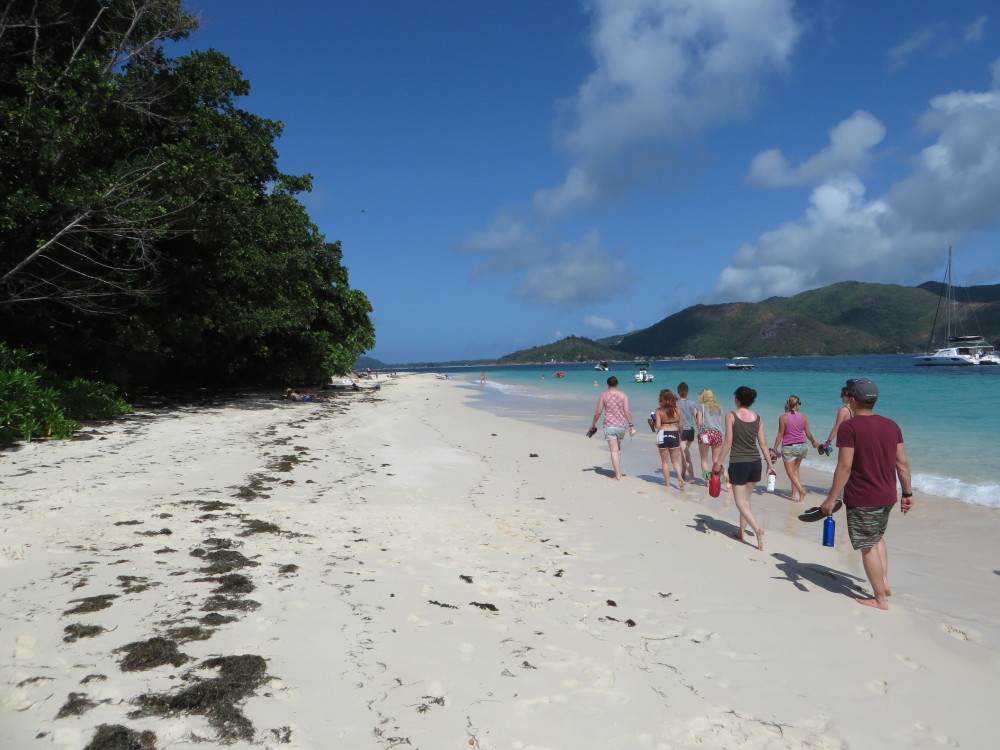 Although it's only been four days here at GVI, we have already seen and done some wonderful things; such as the marine life while snorkelling, giant tortoises, re-planted native trees in the 'veg-out project' and found a second green turtle nest.
Firstly, the three snorkelling opportunities we have had, have allowed us to swim with a variety of aquatic animals, such as turtles, eels and stingrays as well as view some amazing coral and starfish, and other marine life. Although the cold eventually got to us, the range of multi-coloured fish, such as butterfly fish allowed us to see a world many of us had never seen before.
Secondly, Number 014 (a giant tortoise, whom we have nicknamed Freddy) has gradually been making his way from the Doctor's House (a small local museum describing the history of the Curieuse Island and the Leper Colony) to the GVI Base Camp, thus causing great excitement for everyone, as we hope 014 will eventually become the new guard dog of the camp. Also, during the 'turtle tickle', an activity which literally consists of tickling a turtle on its hind legs in order to get it to stand up, we all learnt a great deal of information regarding the anatomy of a tortoise, such as the various names of the scales on their shells, as well as how to measure them; key information for our surveys.
Thirdly, on the 'veg-out project,' due to some hard and consistent work from the staff and volunteers, we successfully managed to clear and join all the paths which, in the future, will be used to re-plant 10,000 trees (some of which, we have already started). Most notably, one trail was named after one of the volunteers; the 'Fabian Trail' because of his determination and drive.
Finally, after having found a green turtle nest in the past week before we arrived, there was great excitement when Cheryl found a second during our recent tortoise tickle on the Grand Anse Beach. We also managed to find a tortoise called 108, whose data hadn't been recorded which, most interestingly, was rather tame in comparison to the others in the area, possibly because the GVI volunteers fed it over 100 leaves!