Schools Out for Computer Classes!
Schools Out for Computer Classes!
Until recently there was little to no provision for former pupils of Olives Rehabilitation Centre who have struggled to find employment after departing school, however this has all changed! Thanks to an intiative between Olives Rehabilitation Centre and GVI there is now an opportunity for former pupils to take advantage of free computer lessons.
So far the project has been met with a small but enthusiastic response from the community who are all eager to learn some basic skills which may help them in the future. The objective long term is to enable the participants to have the necessary skills to be able to create their own CV and complete and online investigation into an issue currently affect Kenya as a whole. It is hoped these additional skills can only enhance the employment prospects  of those involved.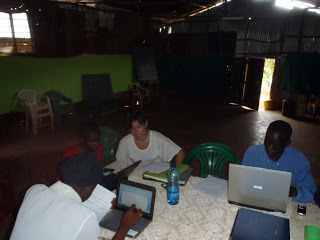 David Wright
Subscribe to our Blog
GVI on Instagram
Sorry:

- Instagram feed not found.
GVI on Facebook